Exeter-Milligan Public Schools, Community Fitness Center, Commons, and Classroom Expansion and Renovations
Michaela O'Neill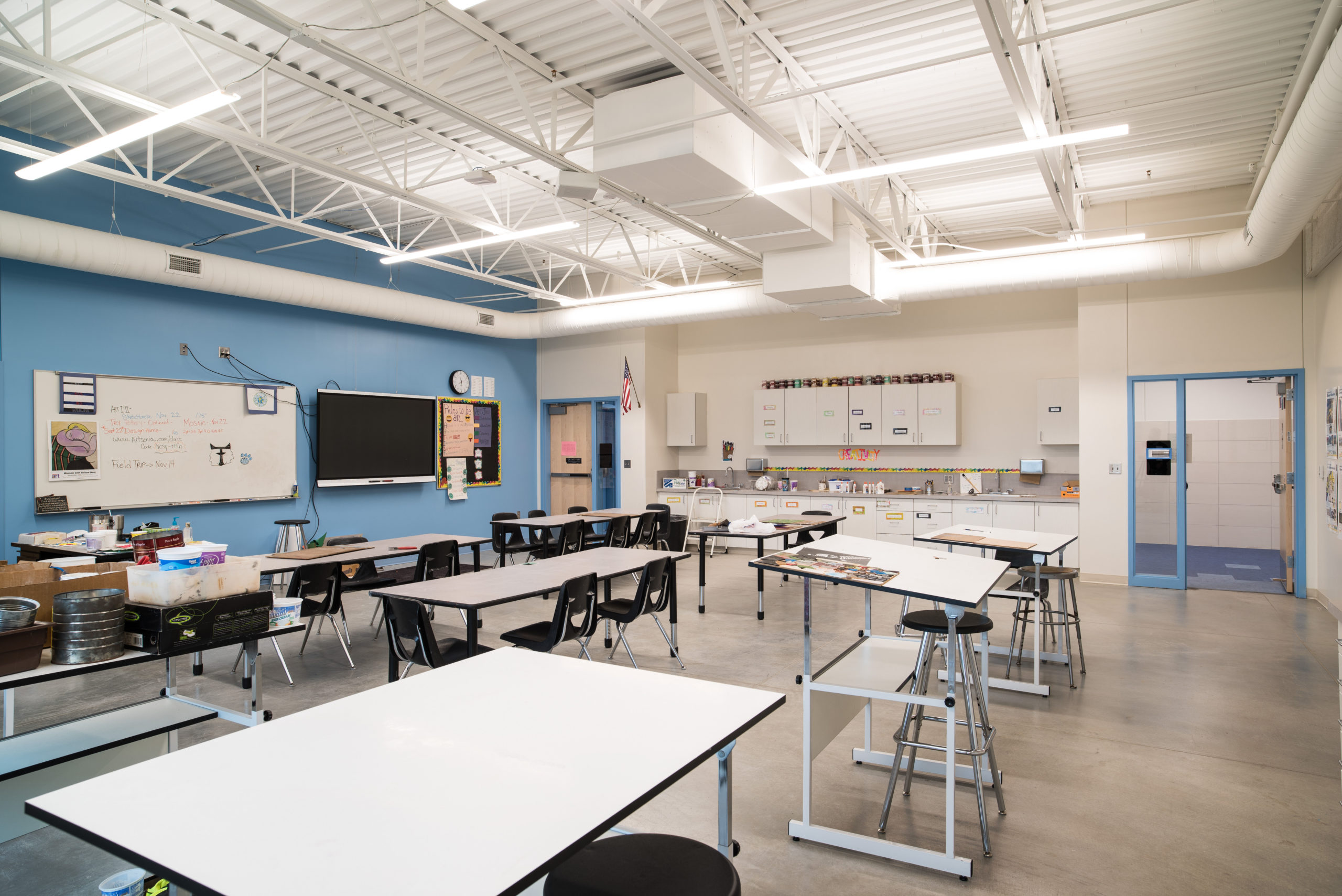 Exeter-Milligan Public Schools, Community Fitness Center, Commons, and Classroom Expansion and Renovations
We were selected for this expansion to the Exeter-Milligan High School, a unique project because it was funded, in part, by a joint public agency (JPA) consisting of the Village of Exeter and the school district. The JPA-funded space includes a public fitness facility and community meeting room. Both can be accessed by the community separately from the school facility.
The portion of the project funded by the school district includes new spaces for music, art, foreign language, and pre-K education, as well as a new commons area and circulation corridor.
One of the functional challenges of the existing facility was that students were forced to pass through the existing gym to travel from the north to the south half of the school. A new commons area and corridor were added that wrap around the gym to eliminate this problem. The expanded commons, equipped with a new concessions area, also serve as gathering space during athletic events in the gym.
Stats and Results
| | |
| --- | --- |
| Location | Exeter, Nebraska |
| Square Feet | 18,000 |