State of Missouri, Public Health Laboratory
Kendra Kottmeyer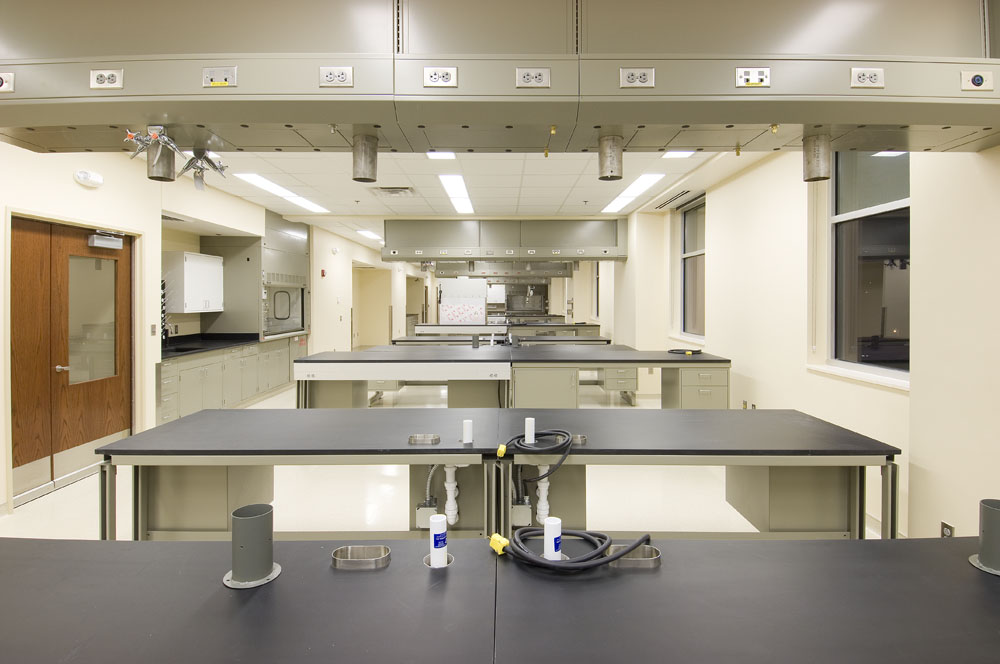 State of Missouri, Public Health Laboratory
We worked with the Missouri Department of Health and the Division of Design and Construction on the new Missouri Public Health Laboratory, and its design meets the guidelines set by the National Committee for Clinical Laboratory Standards.
The laboratories—including 13,200 square feet of BSL-3 labs—accommodates modern laboratory instrumentation and computers. Their modular design allows flexibility for future growth and is adaptable to changing testing methods and procedures. The facility's laboratories are used to investigate microbiology, virology, serology/immunology, chemistry, environmental bacteriology, breath alcohol, metabolic disease, and tuberculosis.
The entire upper third floor is dedicated to chemistry research. Support spaces include an administrative suite, scientist work areas, central accessioning, cold rooms, warm rooms, sterilization/decontamination, and shipping and receiving. The building is designed and sited to efficiently utilize a sloping site and maximize views overlooking the Missouri River.
Stats and Results
| | |
| --- | --- |
| Location | Jefferson City, Missouri |
| Square Feet | 117,400 |