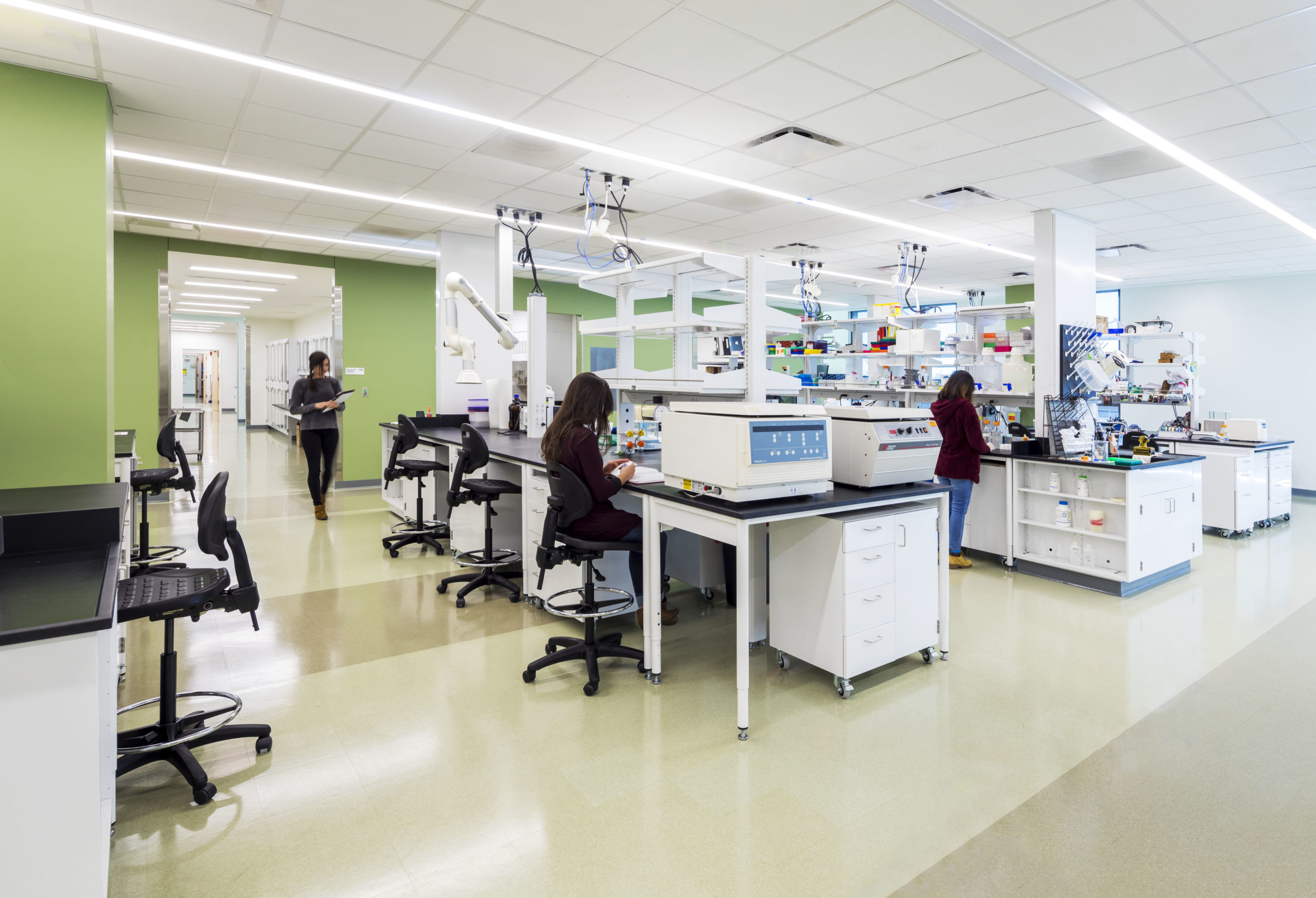 Through our extensive experience in science and technology facility design, we have become experts in laboratory planning and design for public, private, and higher education clients.
Our Science & Technology team specializes in the planning, programming, and design of a multitude of space types: public work consisting of analytical, diagnostic and containment laboratories; private work on pharmaceutical production facilities and analytical laboratories; and institutional work including instructional and research laboratory facilities, biological research facilities, veterinary care facilities, healthcare education, and engineering facilities. We understand the unique equipment, processes, regulations, and design considerations integral to these project types.
Every laboratory comes with its own unique protocols and challenges and requires a collaborative process. That's why our laboratory planning team begins in partnership with our clients, engaged and immersed in their lab environments. Combining the client's team with our experts leads to an applied, interactive experience that establishes priorities, builds consensus, and leads to innovation.
We are integrated in every phase—from programming through construction—resulting in sustainable laboratory environments that support scientific requirements, increase creativity, improve safety, and enhance efficiency. This collective experience affords more than knowledge—it delivers the insight to address your most complex challenges.