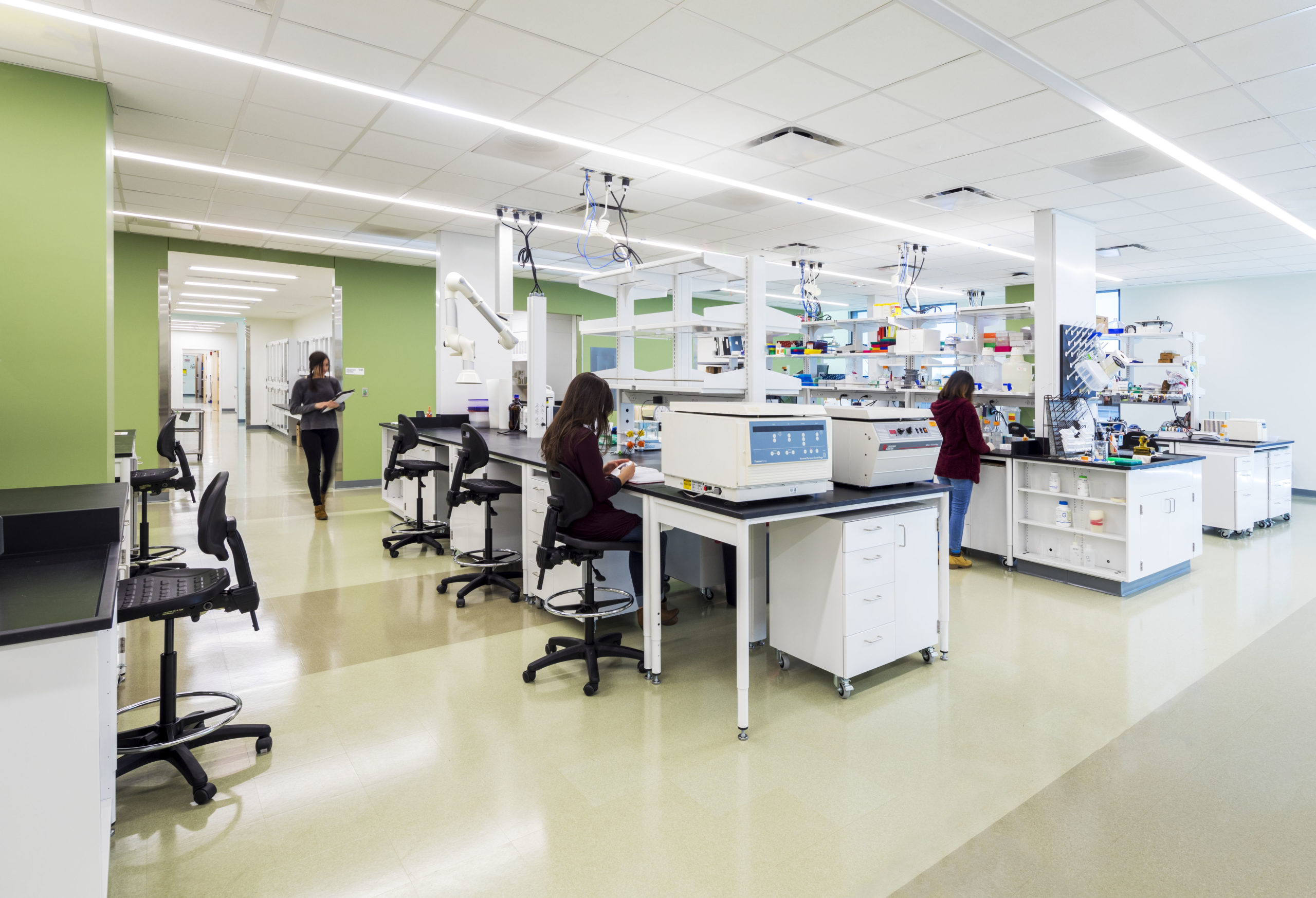 Our specialized team of experts and thought leaders has been involved in the programming, planning, and design of more than $5 billion worth of science and technology facilities, and were recently ranked #25 on the 2021 Giants 400 rankings of the nation's largest science and technology facilities firms. Through our projects for higher education institutions, government agencies, private industries, and public-private partnerships (P3), we have designed spaces for teaching and discovery, health science and biomedical research, veterinary and agricultural science, and engineering education and research
Because our collaborative design approach integrates architecture, laboratory planning, and engineering from the onset of the project, our clients receive innovative solutions that optimize sustainability, operational efficiency, and scientific outcomes. We understand that each project is unique, therefore we take the time to engage all stakeholders to discover and define the various measures of success. Our team prioritizes strong design and building functionality while incorporating architectural and engineering systems that are energy-efficient, adaptable, and maintainable.
Visit our dedicated Science and Technology website to learn more about our team, design process, and how we can help with your next project.