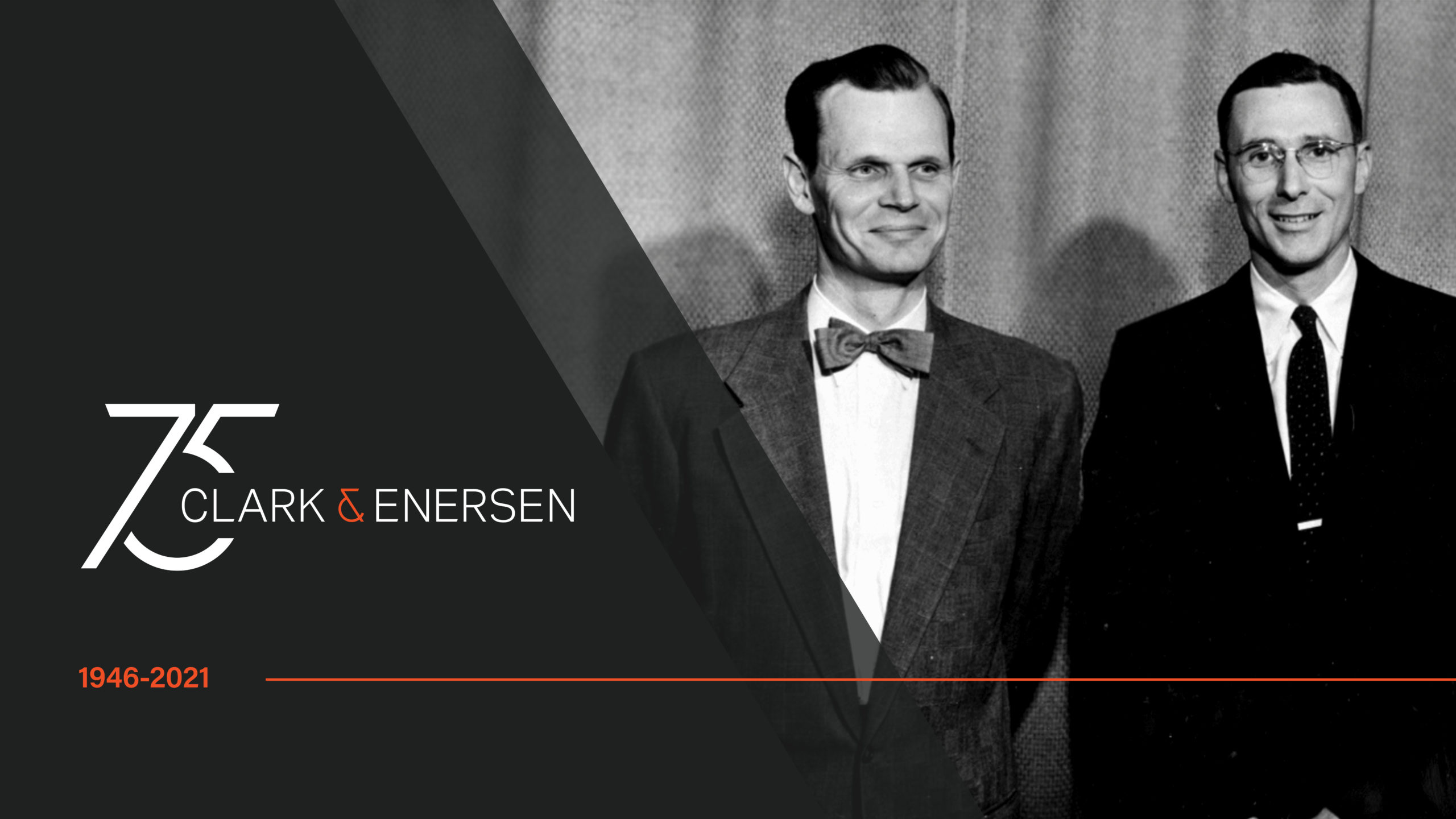 Clark & Enersen was established on February 1, 1946. Now, 75 years later, we have a lot to be thankful for and plenty to look forward to—which we plan to share with you throughout 2021.
We've been digging through our archives and dusting off the old photos, drawings, and documents that show how our firm came to be the Clark & Enersen you know today. We'll be sharing all of it on our website and social media, including:
The backstory of our namesakes Kenneth B. Clark and Lawrence A. Enersen, two Harvard graduates who founded a firm predicated on cross-discipline collaboration.
How we've made a positive impact in our communities, from Nebraska to Missouri, Kansas, Colorado, and beyond.
Our impactful designs and the people who helped bring them from an idea to the built environment.
Our team can't wait to show you what we have in store. Stay tuned to this page and follow Clark & Enersen on Facebook, Instagram, and LinkedIn as we reveal our unique history.