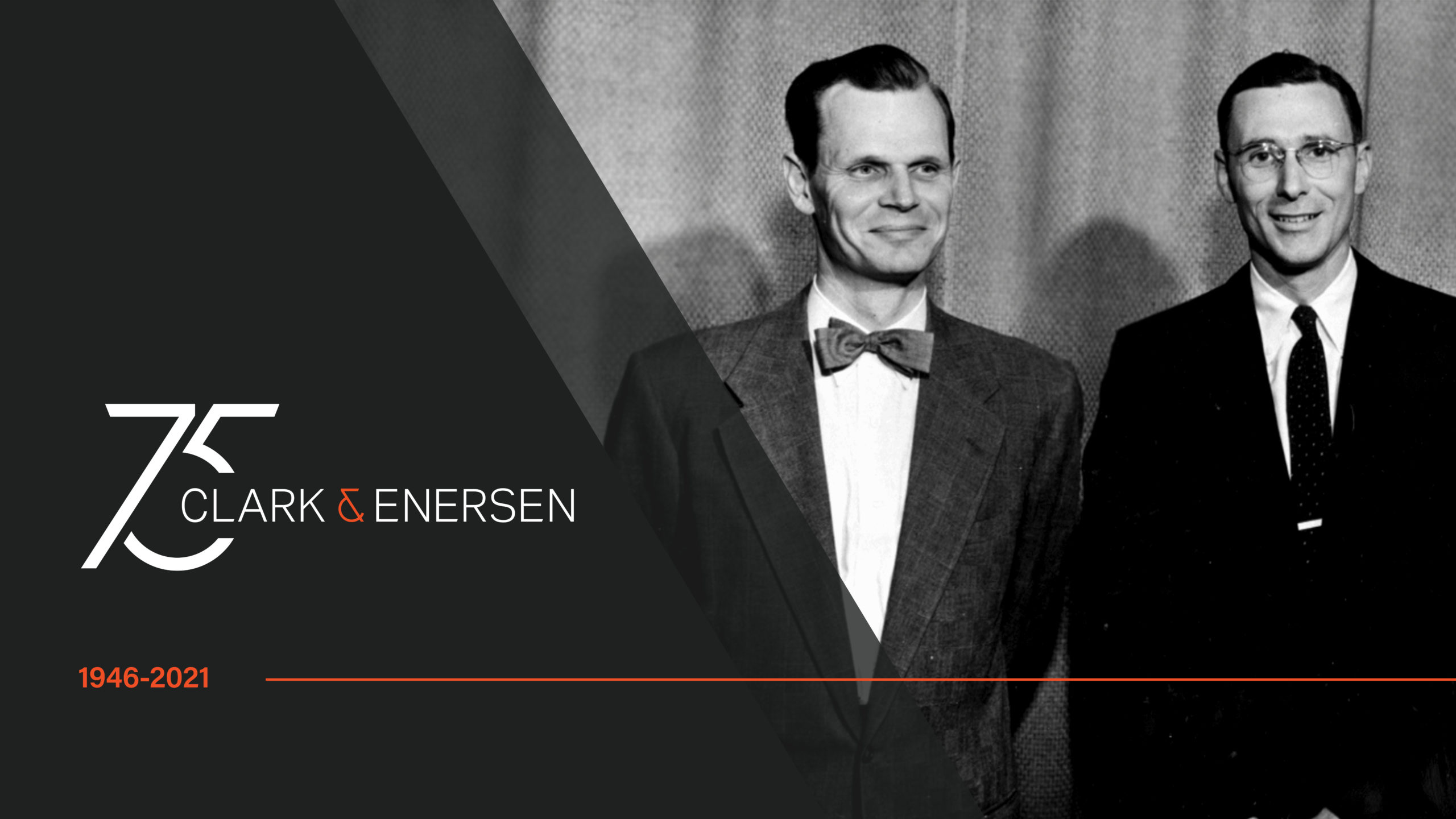 Clark & Enersen was established on February 1, 1946. Now, 75 years later, we have a lot to be thankful for and plenty to look forward to—which we plan to share with you throughout 2021.
Clark & Enersen put its name on the map with the completion of the new Hastings High School and auditorium, proving the firm was more than capable of successfully completing large, full-scale projects.
"Getting the Hastings project established us immediately as being capable of doing major work, and resulted in a substantial number of school and college commissions," Clark said. "In the late 1950s, at one time in one day, we had 31 school projects in the office in various stages of development and construction!"
The firm's education projects in the 1950s took them to every corner of Nebraska, from the Sandhills to the bluffs of the Missouri River. Clark & Enersen completed PK-12 or college projects in the communities of Alliance, Bridgeport, Broken Bow, Chadron, Gordon, Harvard, Lexington, Norfolk, Oshkosh, Peru, and Scottsbluff. In Lincoln, the firm's reputation in education design helped them win projects for Lincoln Public Schools and the University of Nebraska-Lincoln.
"New schools were needed everywhere in the post-World Word II era and more than 250 separate school projects were designed by the firm across the state in the late 1940s and 1950s." Clark said.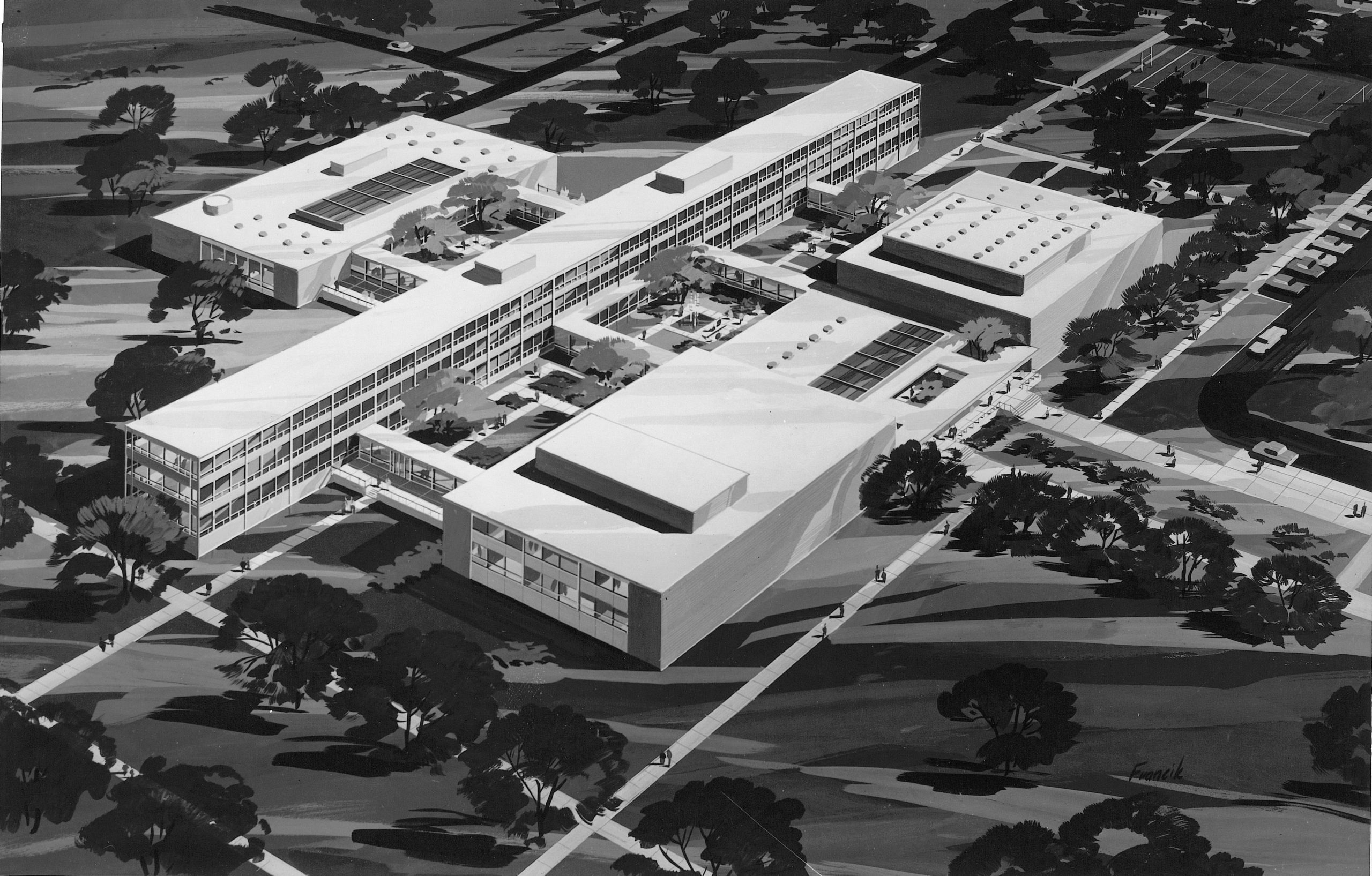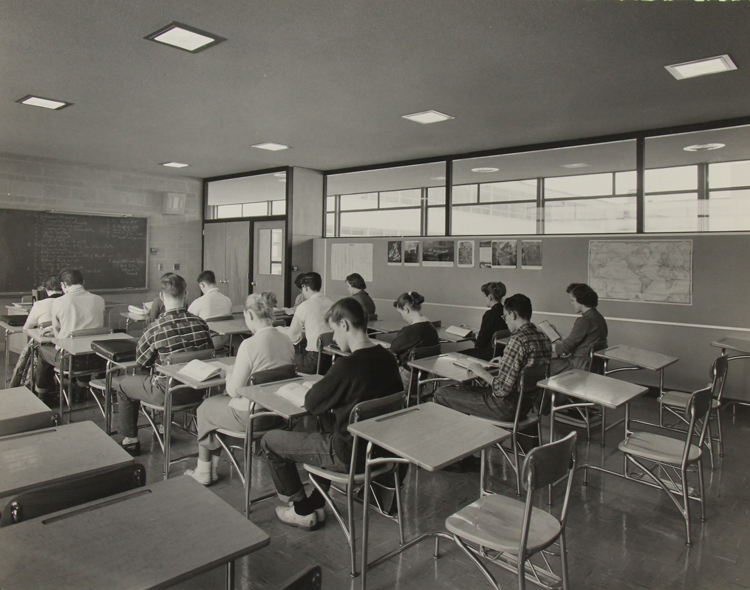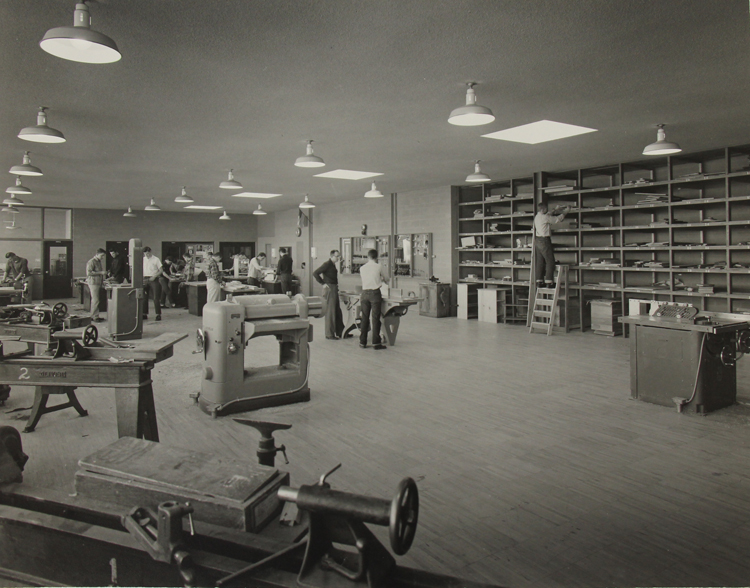 As our school portfolio continued to grow in the early 1950s, business truly picked up when Clark and Enersen were awarded a $2 million dollar project for a new high school in Hastings, Nebraska.
The project included 25 classrooms, science/laboratory classrooms, physical education and athletic facilities, an auditorium, industrial arts shops, a kitchen, cafeteria, administrative offices, and a host of other functional-type rooms. The campus's 800-seat gymnasium was the home court for legendary Husker Football coach Tom Osborne and his high school basketball teammates, who promptly won the 1954 Class A state championship.
The high school's design incorporated an ample amount of windows and glass, introducing an early energy-saving innovation in the form of natural day-lighting that took into consideration heat gain and heat loss.
"The engineering consultant suggested that he could reduce the size of the boiler by half if we would put in insulated glass," said Clark, adding that they approved the idea. "That was one of the first times anyone paid attention to energy conservation in design, as energy in those days was relatively inexpensive and seemingly in abundant supply."
The auditorium building was connected to the principal wing by an enclosed bridge and an underground tunnel. Even without an acoustical consultant, the auditorium achieved excellent acoustics, so much so that the facility received enthusiastic praise from the Dallas Symphony, Harry Belafonte, and several other performers.
Although Clark & Enersen's first project was considered a success, it didn't lead to an immediate boom for the firm.
"We were young and naive enough not to realize that one project was 'not a going firm to make,'" Clark said. "Although we had some residential projects, including largely the making of open porches into enclosed dens or libraries, the recession of 1947 resulted in our clients being extremely slow in paying our fees."
Needing guaranteed income, Enersen moved to Raleigh, North Carolina, in 1948 after accepting a teaching position at the University of North Carolina. However, each summer between his teaching obligations, Enersen and his family would drive more than 1,200 miles to Lincoln, rent a house, and help Clark, who remained in Nebraska year-round and kept their practice going.
It wasn't until 1952 that Enersen and his family moved back to Lincoln for good after the firm landed its first multimillion-dollar project.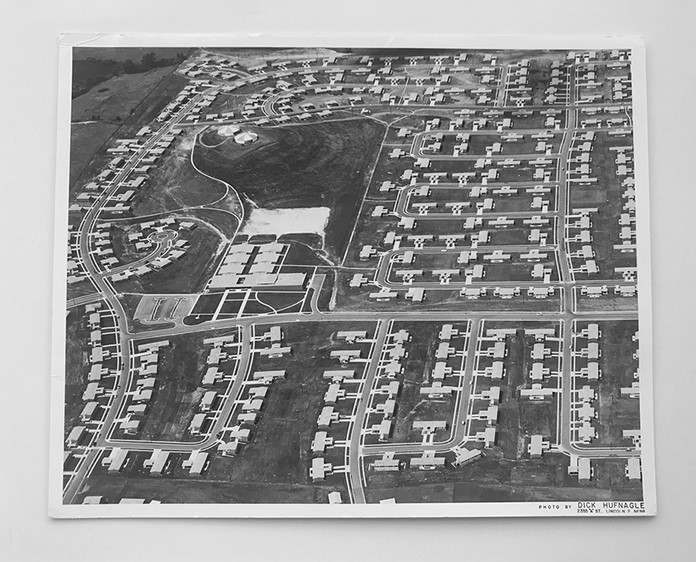 Following World War II, the Lincoln Air Force Base (LAFB) faced a housing crisis. The Lincoln Jet Scoop newspaper said "Lincoln realtors often ran ads to help those (enlisted men) find housing in the city. Of course, the commute was long and the temporary nature of airmen and officers meant that long term purchased housing was much less attractive than rental properties."
In order for the LAFB to be a proper, permanent base, it needed closer housing that could be managed by the Air Force. In the early 1950s, a 400-unit development was designed by Lincoln architect Selmer Solheim to help meet the growing demand.
These homes were filled instantly and the need for on-base housing remained. Clark and Enersen were then hired to design another 600 units, establishing a 1,000-unit housing area for the base. The houses were made up of eight basic designs, each with a red-brick exterior and either carports or garages. Most of the homes were duplexes, but a small number of 4-plex units were also included. The connected pedestrian walkways throughout the development reflected Enersen's special interest in landscape design.
Work on the project not only helped keep the firm afloat in the early years, it also led to additional projects. Following its completion, architects from Skidmore, Owings & Merrill asked Clark and Enersen to work with them on a 1,000-home project for the Air Force Academy in Colorado.
Kenneth Clark and Lawrence Enersen's journeys to Harvard University were similar, both were born and raised in the Midwest, received their undergraduate degrees at in-state schools, and attended the Ivy League's most prestigious school.
Enersen, five years Clark's senior, studied landscape architecture in Harvard's School of Design and graduated with his master's in 1935. During his graduate study, he worked part time in the office of Frederick Law Olmsted Sr., widely regarded as the founder of American landscape architecture and known for designing the grounds of New York City's Central Park and the U.S. Capitol in Washington, D.C.
Upon graduation, Enersen was awarded the Charles Eliot Traveling Fellowship in Landscape Architecture—the highest honor Harvard's landscape architecture program bestows on its graduates—and embarked on a 10-month tour of Europe. The study-travel stint took him throughout the continent, from the Mediterranean to Scandinavia to England.
The two first met through Harvard and, according to files obtained from the Nebraska Board of Engineers and Architects—first collaborated when Clark the student worked with Enersen the teacher via his private practice 1939-40. After graduating from Harvard, Clark returned to Nebraska and resumed designing for Davis & Wilson. In just a few short years, he got the itch to open his own practice.
The timing could not have been better. Enersen, back from his naval service and looking for work in December 1945, couldn't resume teaching since the academic year was in full swing. That worked in Clark's favor—with an upcoming housing project in hand, he convinced his friend to move to Nebraska from Wellesley, Massachusetts, and strike up a partnership.
"In late 1945, I was with Davis and Wilson and was given full and complete responsibility for part of a floor of the Stuart Building, which was to be devoted to a radio broadcast station," Clark recalled in Issue No. 1 of The Clark Enersen Partners' 50 Years of Design (1996). "When the project was completed, my employer was invited to attend the celebration dinner, and I was not. I asked myself then, if I was going to do the work why didn't I also get the credit? More than anything else, that incident probably convinced me to try it on my own."
As Ken Clark set out on his own, he was asked to help plan a dozen small houses in Lincoln, Nebraska. This project, which became known as the Lindale Subdivision, was the firms first job and was used by Clark as a way to persuade Larry Enersen to leave Wellesley, Massachusetts and join him in Lincoln.
Located next to a small city park, a shopping center, and the planned Lefler Middle School, prices for the 1,550-square-foot homes were set between $9,500 and $11,000. The homes were based on three floor plans that featured modern, open layouts with basements and garages. Each plan could be rotated to place principal rooms on the east and south making it possible to obtain privacy on the lots that were 50 to 70 feet wide. Sales in the subdivision started slowly but gained momentum, with over 30 additional homes completed through the 1950s.
The subdivision was featured in several magazines, including American Home and Progressive Architecture, while the Inspiration House inside the subdivision was named the "House of the Year – 1948" by House Beautiful magazine.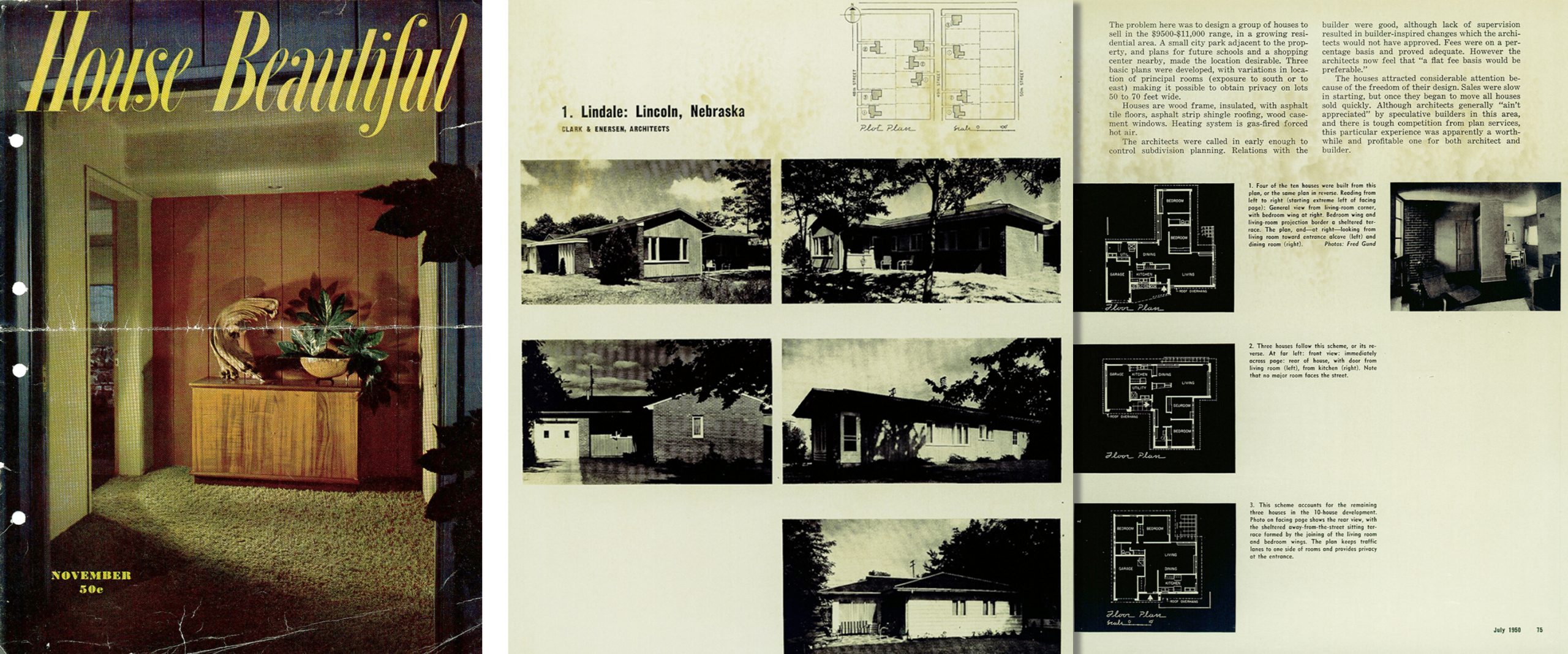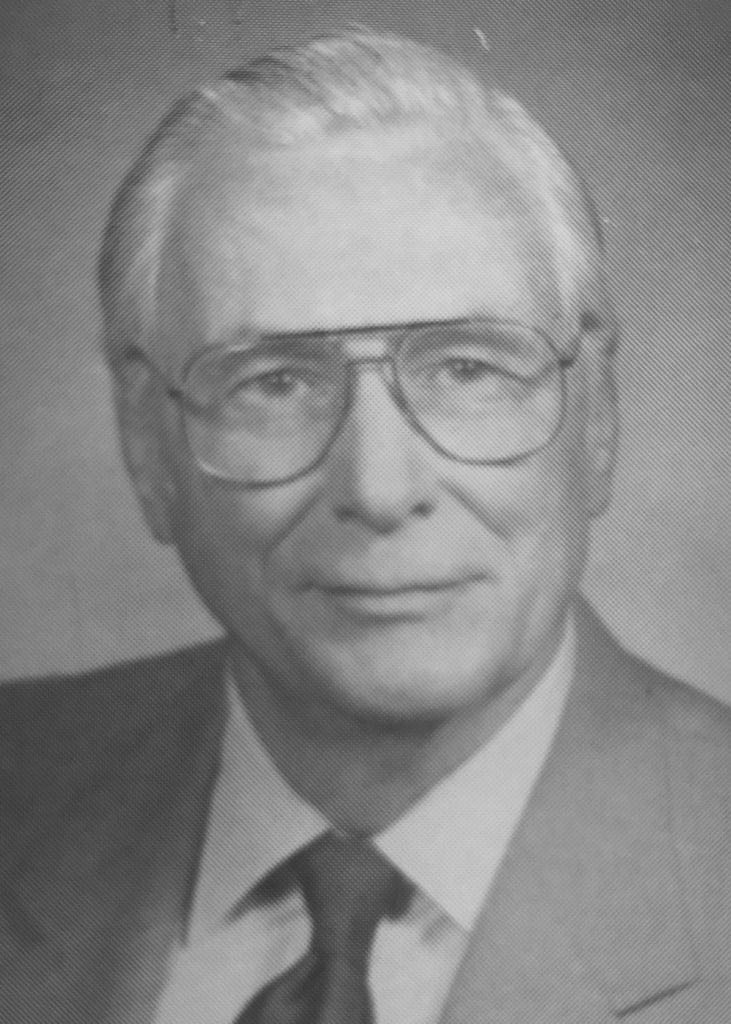 KENNETH BOWHAY CLARK (1914-91)
Founder, Architect
Ken Clark was born in the tiny village of Liberty, located 90 minutes south of Lincoln, NE. He completed his education in the Lincoln area, first attending Capitol School and then finishing his education in Havelock, Nebraska.
Clark enrolled at the University of Nebraska-Lincoln (UNL) in 1932. By chance, he sat with three architecture students in his freshmen year French class and was drawn to their books. The students invited him to meet the head of the architecture department, Harry Francis Cunningham. Known for his work on the construction of the Nebraska State Capitol, Cunningham established UNL's first school of architecture and became an AIA Fellow.
Just moments after meeting Cunningham, Clark changed majors: "He said, 'Can you draw?', and I said, 'Well, I'm not too bad at drawing, I guess.' He said, 'Let's find out,'" Clark recalled in Issue No. 1 of The Clark Enersen Partners' 50 Years of Design (1996). "When I got out of there I was registered for architecture."
Clark graduated with his bachelor's in architecture in 1936 but continued taking classes in UNL's College of Engineering through 1937. He then enrolled at Harvard in 1939. After graduating with his master's in architecture in 1941, Clark returned to Lincoln and worked with Davis & Wilson, serving as a draftsman from 1942-45 before becoming a registered architect in 1945-46.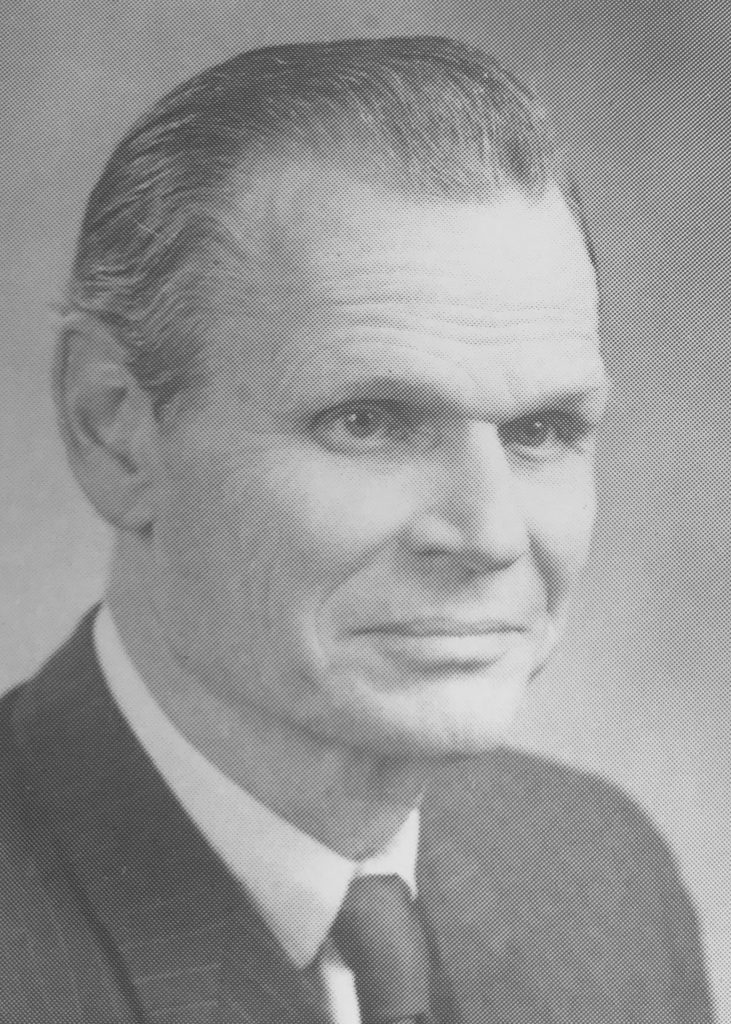 LAWRENCE ALBERT ENERSEN (1909-83)
Founder, Landscape Architect
Enersen was the grandson of Norwegian immigrants, who, after the end of the U.S. Civil War, moved from Oslo, Norway, to southern Minnesota. His father was a lawyer, and eventually a judge, while his mother worked in the community. In a 1993 interview with the University of California, Berkley's Bancroft Library, Enersen's older brother Burnham recounted childhood family trips every summer, taken to ease their father's allergies: Isle Royale on Lake Superior, Yellowstone National Park, Pikes Peak, and a road trip down the West Coast from Seattle to San Francisco.
Enersen attended Carleton College, a private school in Northfield, Minnesota, before studying at Harvard from 1931-35. After graduating, Enersen participated in study-travel throughout Europe from 1936-37 and spent the rest of the 1930s working for various design groups in Massachusetts, New York, and Virginia. Enersen briefly returned to academia as an instructor at Harvard, during which time he met Clark, who was pursuing his master's. However, when the U.S. entered World War II, Enersen joined the U.S. Navy and served as an officer from 1942-45.