Kendra Kottmeyer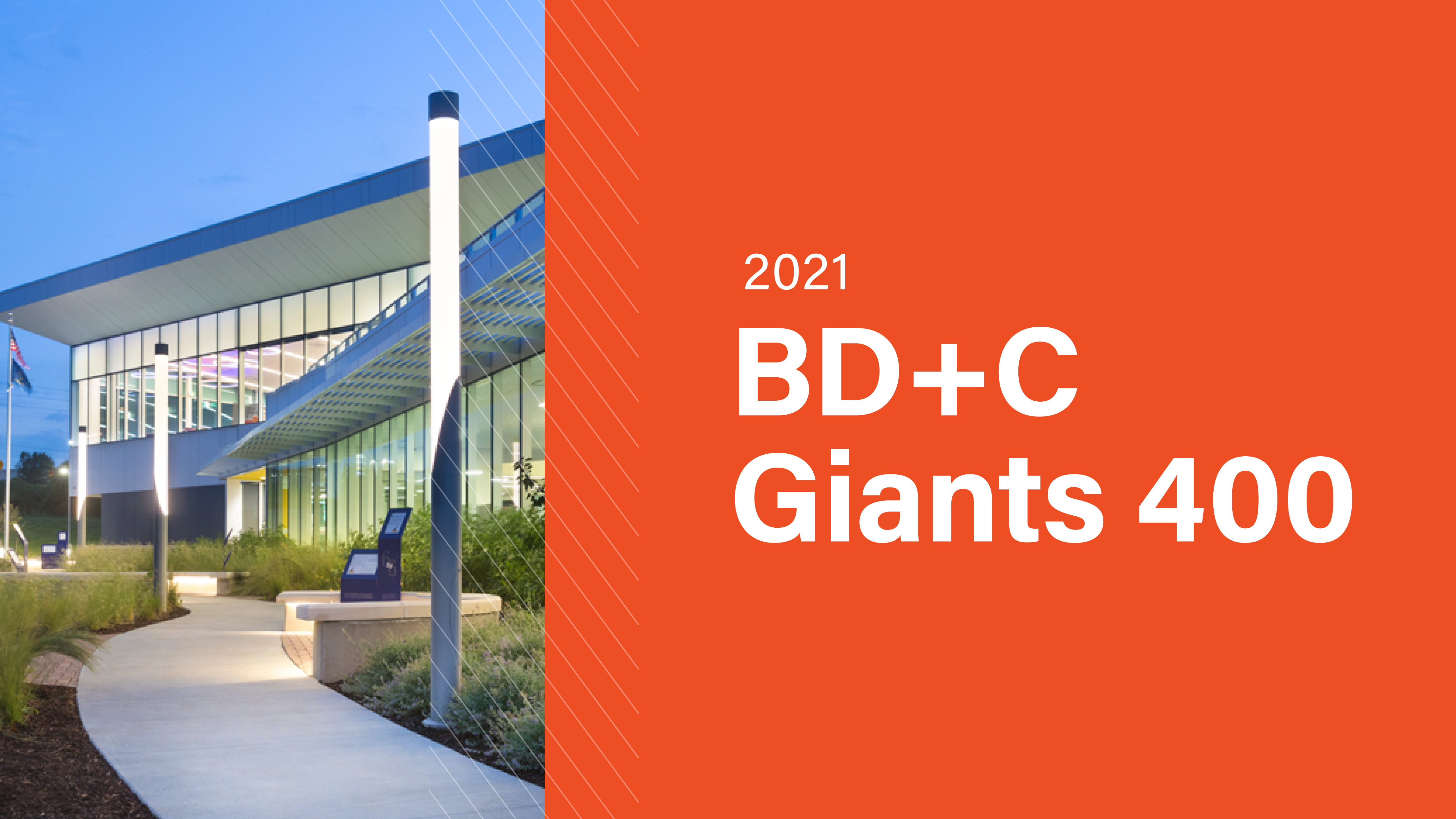 Building Design+Construction Releases 2021 Giants 400 Rankings
Building Design+Construction (BD+C) recently released its 2021 Giants 400 Report, which ranks Architecture, Engineering, and Construction (AEC) firms across the United States by 2020 revenue. Clark & Enersen was one of 499 firms that participated and ranked highly in several categories, including but not limited to, Cultural Facilities, Science and Technology, Office, Government, and K-12 Schools. Highlights include:
Visit BD+C's website to view a full list of ranking across all categories.
"We pride ourselves on being a multidisciplinary firm that strives for design excellence across a wide range of markets. The Giants 400 rankings are a nice way to show our progress in that regard, but ultimately we measure our success based on client satisfaction and achieving project goals," says Clark & Enersen's Chairman of the Board Shawn Diederich, PE, LEED AP, WELL AP. "Following a record year for the firm in 2021, we look forward to building on this momentum, maintaining our existing client partnerships, and establishing new relationships throughout 2022 and beyond."
To learn more about the meaningful and impactful projects that have resulted in Clark & Enersen's significant growth in recent years, please visit Our Work page.
About Clark & Enersen: Clark & Enersen is a leading, full-service design firm serving clients across the nation from its offices in Lincoln, Nebraska; Kansas City, Missouri; Fairway, Kansas; Fort Collins, Colorado; and Portland, Oregon. Founded in 1946, they have provided professional design services for 75 years and offer a comprehensive in-house team with design professionals in the primary disciplines of architecture, interior design, landscape architecture, planning, and mechanical, electrical, structural, and civil engineering as well as experts in commissioning, community and stakeholder engagement, construction administration, energy modeling, grant assistance, laboratory planning, and land development.