Kendra Kottmeyer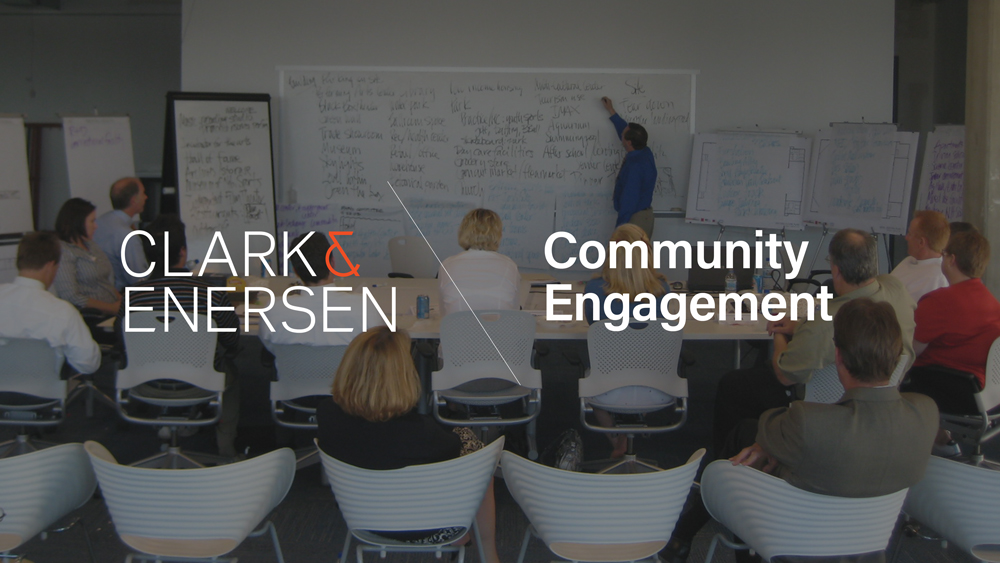 Clark & Enersen Expands Community Engagement Services
Clark & Enersen has expanded its community engagement services, offering a team dedicated to collaborating with stakeholders to ensure they have a voice throughout the design process.
"This is an exciting step forward for our multidisciplinary firm," said Senior Principal Shawn Diederich, PE, LEED AP, WELL AP, chairman of the board and director of its engineering team. "The expansion of our community engagement services will allow us to foster trust and mutual respect in the communities we serve and make a difference for our clients."
Director of Business Development and Community Planner Steve Miller, AICP, will continue to lead Clark & Enersen's community engagement team. Steve has worked for 30 years in the architecture, engineering, and planning industry as a city planner and community engagement specialist. Prior to joining Clark & Enersen in 2019, Steve was the cofounder of a web-based community engagement technology company and worked with local governments, community development organizations, and consulting firms across the U.S., Canada, and Australia.
"Engagement enables our firm to make better design and planning decisions and creates more responsive project outcomes for our clients by giving affected community members a meaningful voice," said Miller. "We believe the best forms of engagement are appropriately scaled, consistent, reliable, inclusive, accessible, and respectful of all participants and work to ensure our engagement processes are innovative and serve as the impetus for new ideas and insights."
While engagement and participation are separate parts of the process, Clark & Enersen see them as being equally important. Engagement is collaboration between the design team, client, and community, while participation is a type of engagement that occurs at appropriate points in the design process. It may happen through a wide range of approaches, including websites, open house meetings, focus groups, workshops, advisory committees, consensus building, and citizen juries.
The community engagement team will work closely with in-house architects, engineers, landscape architects, and other talented professionals to effectively listen and respond to the needs of the clients, organizations, and communities.