Kendra Kottmeyer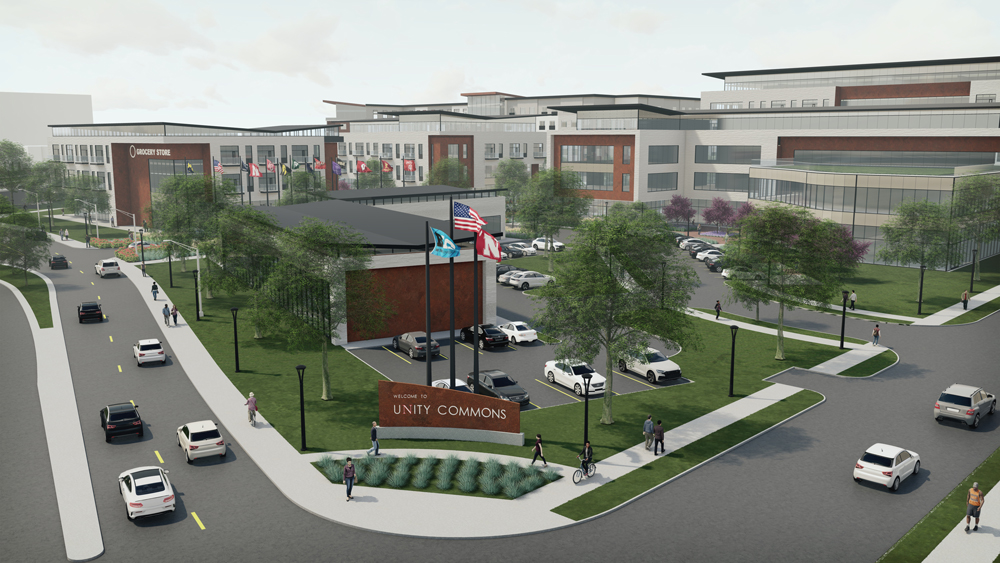 Clark & Enersen to Provide Design Services for UNL Vine Street Redevelopment
Clark & Enersen, the lead design firm within a team led by Woodbury Corporation and WRK Real Estate LLC, was recently selected to provide design services for the redevelopment of a 16.49-acre area located on 2100 Vine Street in Lincoln, Nebraska. Named "Unity Commons," the mixed-use development is planned to feature multigenerational housing for retired University of Nebraska-Lincoln faculty, staff, alumni, and other senior citizens, as well as for the city's diverse international community. The senior living community will also contribute to intergenerational research and interactions with UNL's Prem S. Paul Research Center at Whittier School.
Amenities being discussed for the $175 million project include retail spaces, indoor and outdoor dining, a grocery store, outdoor fields, tennis courts, walking trails, bike paths, and more. Also prominently featured will be the Unity Cultural Center, which would tie together with the main campus and "serve as the district's front door from Vine Street," UNL says.
Clark & Enersen will provide master planning, architectural design, engineering, landscape architecture, and construction administration services for the project. Although negotiations are ongoing, the current schedule outlines that the University of Nebraska Board of Regents will review the final proposal early next year, with construction slated to commence in approximately six to eight months after the master plan is finalized. UNL, and the redevelopment team, expect to complete the first phase of the project within two years.
"We are honored to contribute to this exciting redevelopment effort," says Kate Hier, AIA, NCARB, WELL AP, who will serve as Clark & Enersen's principal-in-charge and lead design architect for the development. "Our firm has a long history of completing projects for UNL and the City of Lincoln that have helped shape the campus and the city. The theme of "Unity" runs through much of our work, so it's only fitting that this new development will play a key role in connecting multiple generations of people with our partners at UNL. We believe Unity Commons will be a source of pride not only for UNL, but for the larger Lincoln community."
To learn more about Clark & Enersen's experience on similar projects, please visit our Civic, Corporate, Higher Education, and Housing pages!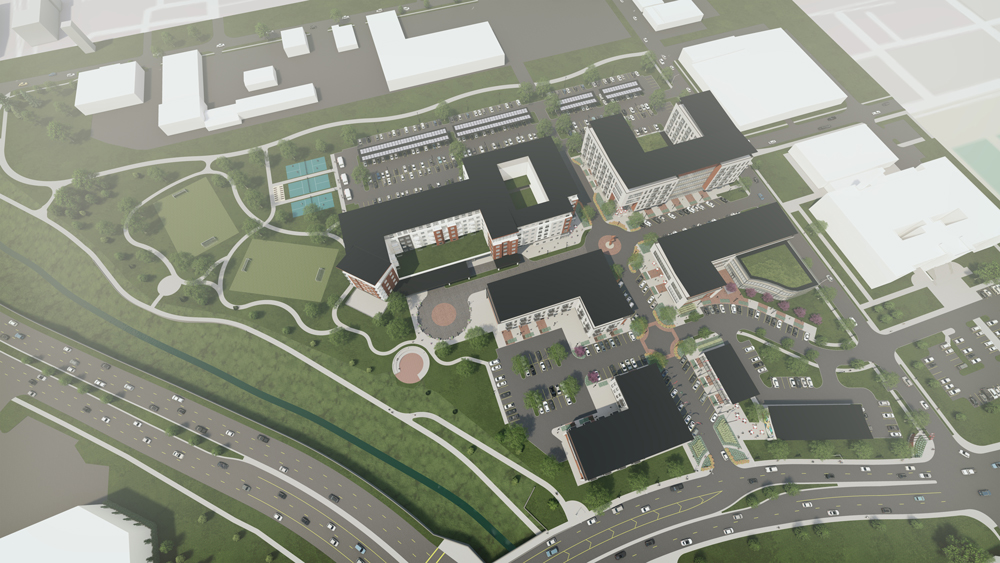 About Clark & Enersen: Clark & Enersen is a leading, full-service design firm serving clients across the nation from its offices in Lincoln, Nebraska; Kansas City, Missouri; Fairway, Kansas; Fort Collins, Colorado; and Portland, Oregon. Founded in 1946, they have provided professional design services for 75 years and offer a comprehensive in-house team with design professionals in the primary disciplines of architecture, interior design, landscape architecture, planning, and mechanical, electrical, structural, and civil engineering as well as experts in commissioning, community and stakeholder engagement, construction administration, grant assistance, laboratory planning, energy modeling, and land development.