Kendra Kottmeyer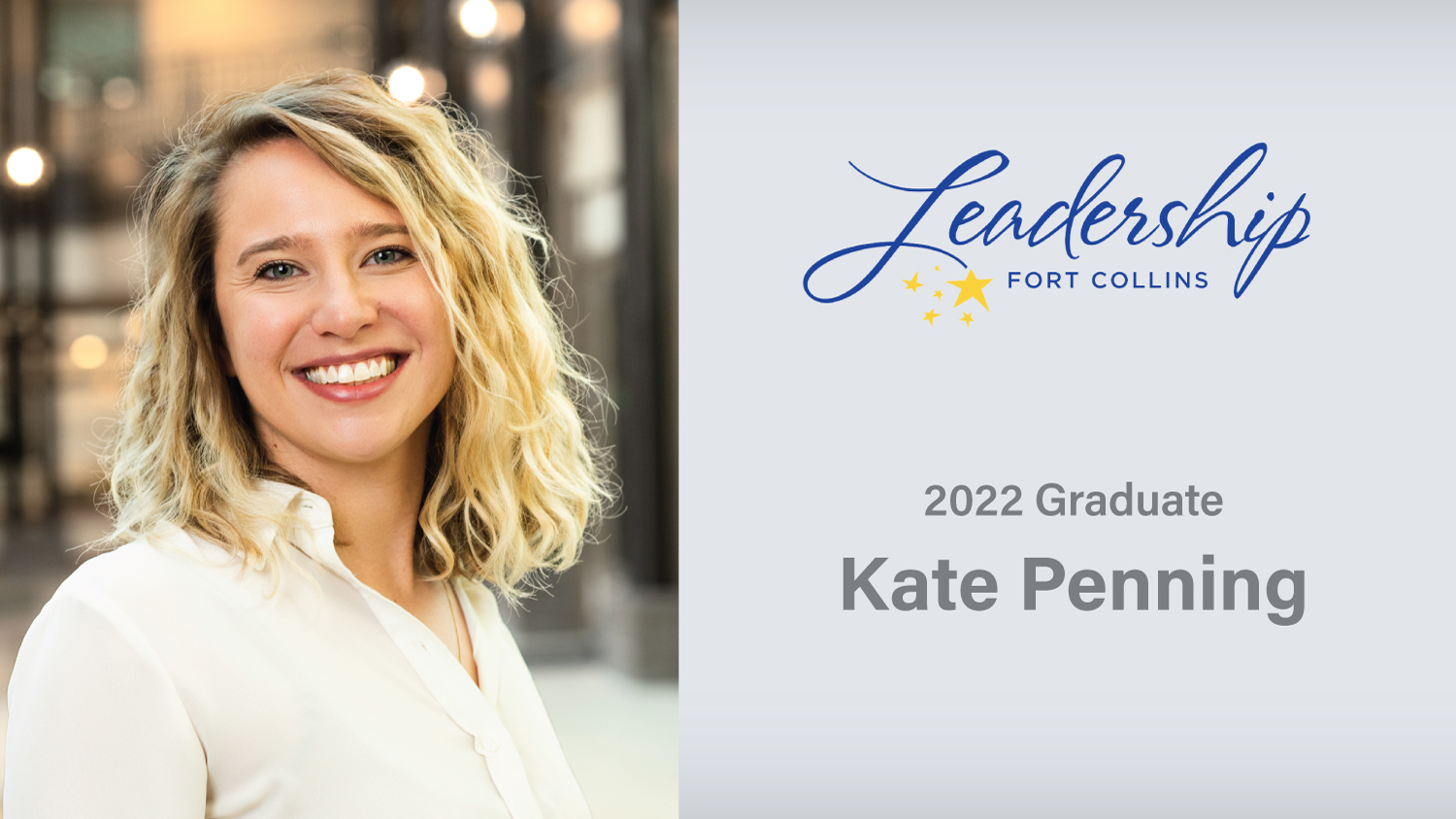 Penning Graduates from Leadership Fort Collins
Earlier this month, Architect Kate Penning, AIA, NCARB, became the second member of our firm to graduate from the Leadership Fort Collins class. The program was developed by the Fort Collins Area Chamber of Commerce in the early 1980s and is dedicated to educating and motivating leaders who are committed to shaping the future of Fort Collins and encouraging community involvement to contribute to the betterment of the city.
Kate was one of 29 emerging community leaders selected to participate in the 2021-2022 program, which was the 39th graduating class. The group included a diverse mix of professionals with backgrounds in education, large and small business, not for profit, and government.
"It was a great experience getting to meet and collaborate with leaders from different backgrounds throughout Fort Collins," Kate said. "We had the opportunity to hear from a number of different organizations and community leaders to learn more about our growing community and what needs to be done to ensure it remains a place where people want to live."
The yearlong class included nine sessions dedicated to Team Building, Government and Transportation, Economy and the Environment, Education and our Community, Social Capital, State Government, Health and Emergency Service Providers, and Social Infrastructure. The class also spent time developing five different projects benefiting the Fort Collins area.
Clark & Enersen opened its Fort Collins office in 2018, and it has quickly grown along with the city. Since 2010, the city's population has grown by more than 100,000, and Leadership Fort Collins helps to teach leaders how they can assist the community in addressing issues that arise during rapid expansion.
"The class shed light on the challenges we face as one of the fastest-growing communities in the Front Range," Kate said. "Things are quickly changing and the community needs to continue to develop leaders dedicated to ensuring the vitality of Fort Collins."
Learn more about Leadership Fort Collins and their impact here: https://fortcollinschamber.com/news/leadership-fort-collins-graduates-38th-class-2/
About Clark & Enersen: Clark & Enersen is a leading, full-service design firm serving clients across the nation from its offices in Lincoln and Omaha, Nebraska; Kansas City, Missouri; Fairway, Kansas; Fort Collins, Colorado; Portland, Oregon; and Charleston, South Carolina. Founded in 1946, they offer a comprehensive in-house team with design professionals in the primary disciplines of architecture, interior design, landscape architecture, planning, and mechanical, electrical, structural, and civil engineering, as well as experts in commissioning, community and stakeholder engagement, construction administration, digital experience design, energy modeling, grant assistance, laboratory planning, land development, and sustainable design.