Kendra Kottmeyer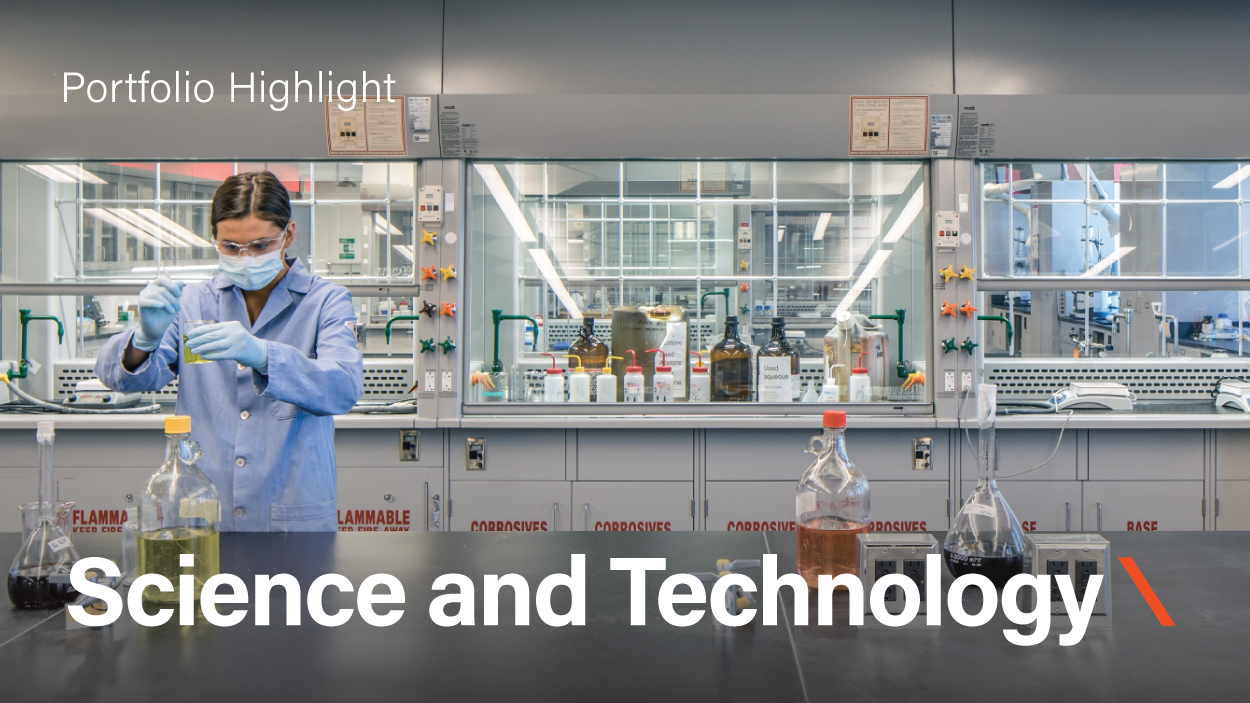 Portfolio Highlight: Science and Technology
Supporting critical research and discovery through design has long been a hallmark of our firm, and during the month of September, we are focusing on Science and Technology design and sharing about some of the meaningful and impactful projects our firm has completed. Please check in over the next few months as we highlight Housing, Government, and Planning.
Clark & Enersen was founded in 1946 by Architect Ken Clark and Landscape Architect Larry Enersen — Harvard graduates who believed that we achieve excellence in design through multidiscipline collaboration and strong client partnerships. Their legacy continues today, with offices in Lincoln and Omaha, Nebraska; Kansas City, Missouri; Fort Collins, Colorado; Fairway, Kansas; Charleston, South Carolina; and Portland, Oregon.
Our firm has a dedicated team of architects, engineers, and other talented professionals who specialize in the planning and design of science, research, and technology facilities. We provide a unique and comprehensive design approach across all disciplines, which include architecture, laboratory planning, master planning, site planning and design, landscape architecture, interior design, and mechanical, electrical, structural, and civil engineering as well as energy modeling, commissioning, and digital experience design.
Over the past seven years alone, we have been involved in the programming, planning, and design of over $5 billion worth of science and technology facilities. Our team uses our extensive experience to ask our partners the right questions, benchmark their needs compared to their peers, and provide input that results in state-of-the-art facilities that meet the long-term needs of users.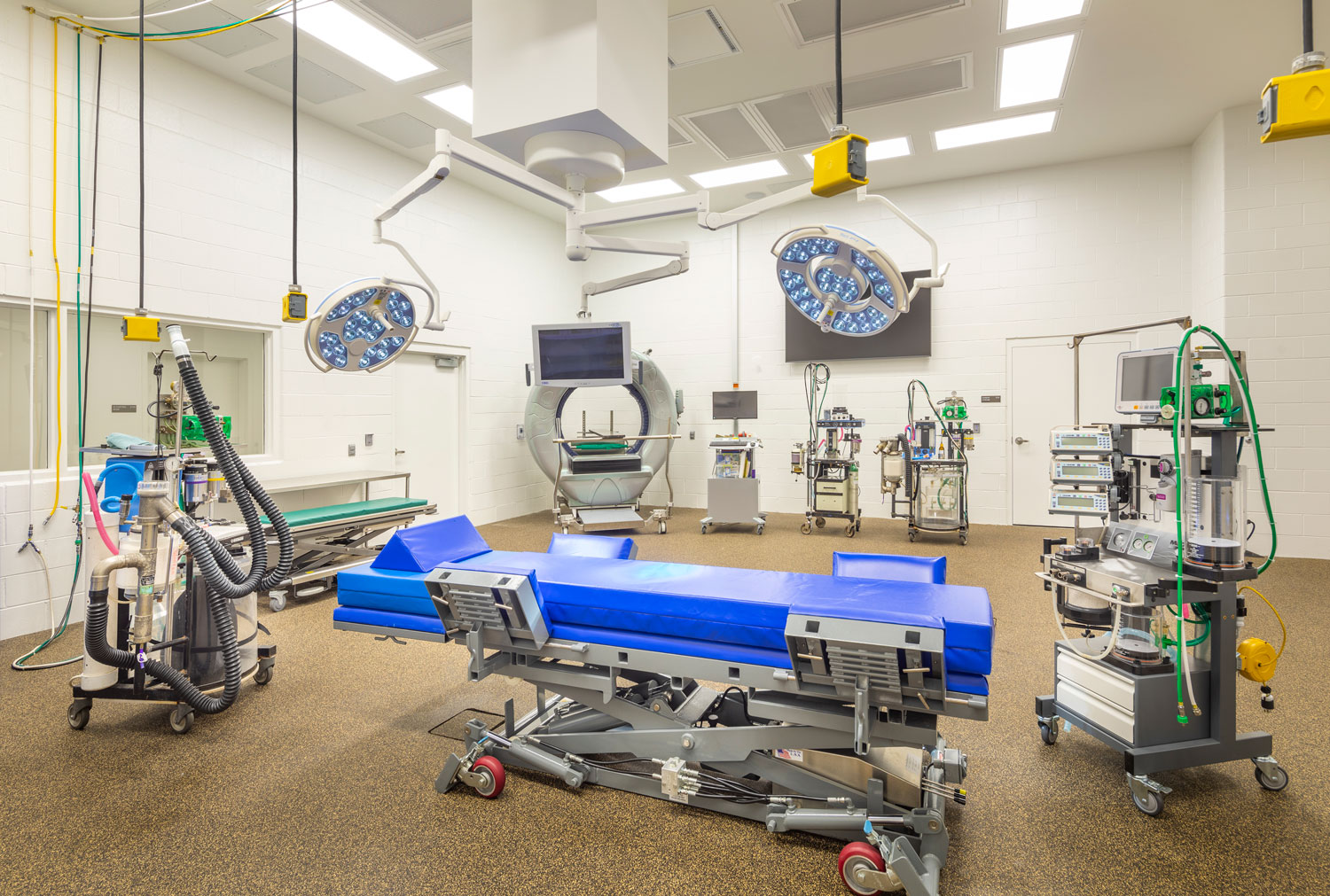 Science & Technology Spaces
Agriculture
Analytical Laboratories
Biocontainment
Career Technical Education
Clean Rooms
Clinical Laboratories
Engineering
Health Sciences
Life Sciences
Physical and Earth Sciences
Private Laboratories
Public Laboratories
Research Laboratories
Research Parks
Simulation
Teaching Laboratories
Veterinary Medicine
Vivaria
Agricultural Science – Feeding the World
One of the key contributors to Clark & Enersen's global reach is our expertise with agricultural science facilities. Our experience began in the Midwest, where agricultural sciences is a focused program for several R1, R2, and NIFA land-grant institutions, but quickly expanded across the country. Our understanding and appreciation of agricultural science, and our depth and breadth of expertise, has resulted in our firm being recognized as an industry leader in the planning and design of science, research, and educational facilities for diverse agricultural science programs: animal, plant, biomass, food science, engineering, and beyond.
Animal Facilities
In the last seven years alone, Clark & Enersen has planned, programmed, and designed more than 50 animal facilities for 25 post-secondary institutions. This includes projects dedicated to the health and treatment of animals as well as research into diseases that threaten various animal populations. The knowledge and expertise of our talented design professionals has enabled us to closely collaborate with numerous universities and colleges, as well as state entities, to create state-of-the-art research facilities. Examples include, but are not limited to:
University of Missouri, Veterinary Medical Diagnostic Laboratory
University of Missouri, National Swine Research and Resource Center
Northwest Missouri State, Agricultural Learning Center, Pinegar Arena Renovation and Expansion, New Bond Learning Center
South Dakota State University, Animal Disease Research Diagnostic Laboratory
South Dakota State University, Seed Technology Laboratory
Colorado State University, Translational Medicine Institute
Colorado State University, Veterinary Teaching Hospital
Colorado State University, Temple Grandin Equine Center
Colorado State University Spur Campus, National Western Center, Vida Building
State of Ohio, Department of Agriculture, Animal Disease Diagnostic Laboratory Needs Assessment
State of Montana, Veterinary Diagnostics, Seed, and Forage Testing Laboratories
Iowa State University, Veterinary Field Services Building
Nebraska College of Technical Agriculture, Industry Education Center and Veterinary Tech Expansion
Plant, Biomass, and Food Science Facilities
Our agricultural research experience extends beyond animal science to plant, biomass, and food science projects that support research into seeds and crops, alternative uses for organic matter, and food products derived from various crops. This includes North Dakota State University's Peltier Complex, South Dakota State University Seed Technology Laboratory, South Dakota State University's POET BioProducts Institute, and the University of Nebraska-Lincoln's Food Innovation Center at the Nebraska Innovation Campus.
Researchers within these facilities not only look at crops and the products created from them, they also take into consideration soil conditions, water quality, climate, and a wide range of other factors that have an effect on local, regional, national, and global food supplies. Breakthroughs in these research areas have the potential to change the world, as food supply challenges continue to emerge both in the United States and across the globe.
Agricultural Engineering Facilities
Another emerging focus area for our firm is agricultural engineering, with our most recent work being the Raven Precision Agriculture Center for South Dakota State University. The facility was designed specifically to support a new major at the university, Precision Agriculture, which seeks to train engineers and plant scientists who will create the next generation of technologically-advanced farming equipment. The major is the first of its kind in the nation, integrating agricultural engineering, plant science, computer programming, and global positioning technologies to increase agricultural efficiency and productivity.
About Clark & Enersen: Clark & Enersen is a leading, full-service design firm serving clients across the nation from its offices in Lincoln and Omaha, Nebraska; Kansas City, Missouri; Fairway, Kansas; Fort Collins, Colorado; Portland, Oregon; and Charleston, South Carolina. Founded in 1946, they offer a comprehensive in-house team with design professionals in the primary disciplines of architecture, interior design, landscape architecture, planning, and mechanical, electrical, structural, and civil engineering, as well as experts in commissioning, community and stakeholder engagement, construction administration, digital experience design, energy modeling, grant assistance, laboratory planning, land development, and sustainable design.