Kendra Kottmeyer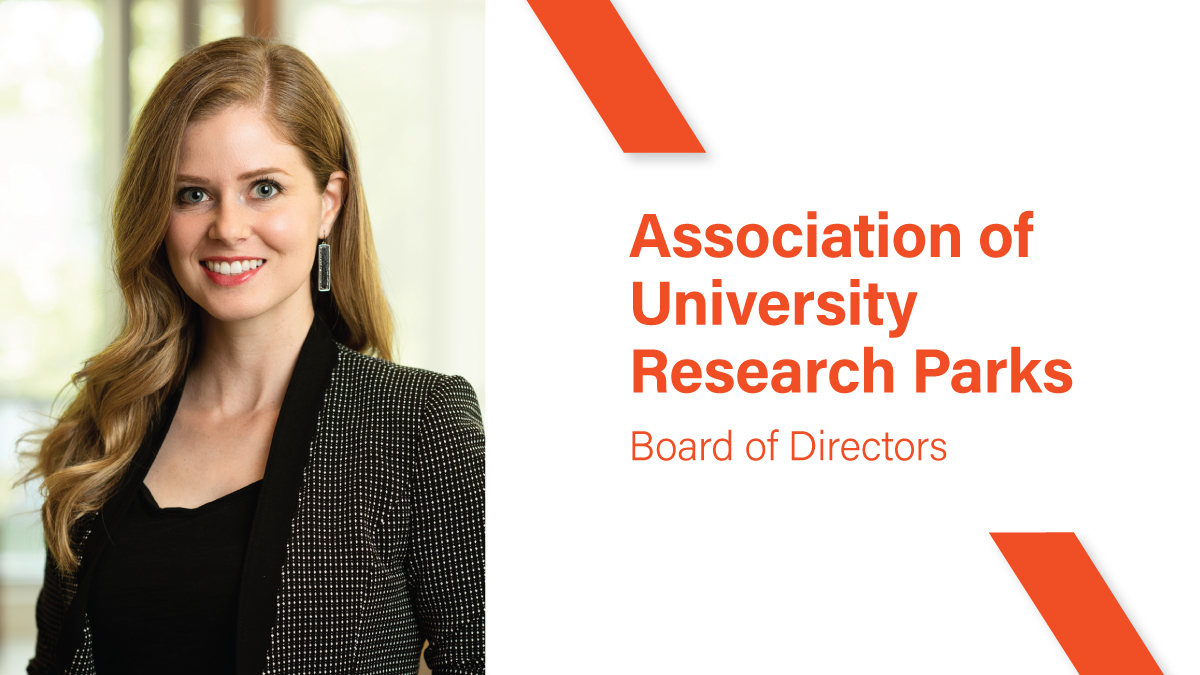 Architect Kate Hier Elected to AURP Board of Directors
Clark & Enersen is proud to announce that Principal, Architect, and Laboratory Planner Kate Hier, AIA, NCARB, EDAC, WELL AP, has been elected to the Board of Directors of the international organization, Association of University Research Parks (AURP).
Founded in 1986 and based in Tucson, Arizona, AURP represents more than 700 research parks, innovation districts, and university, governmental, non-profit, and private organizations around the world. Their ultimate goal is to promote research, institute-industry relations, and innovation districts to foster innovation and to facilitate the transfer of technology from the institutions they represent to the private sector.
In her role as a member of the board of directors, Kate will help guide the future of the association, discover new ways to support the growth and development of member organizations, and provide thought leadership, leveraging her expertise planning and designing research parks, innovation districts, and other similar science and technology projects. She is an active member in the AURP and has frequently attended events where experts in the field share their knowledge in an effort to move the industry forward.
"It has been truly rewarding to be a member of AURP and to witness the dedication these individuals and organizations have to the advancement of innovation districts and research parks around the world," said Kate. "I am honored to be elected to the board of directors, and I look forward to working with fellow board members and officers to help guide the future of AURP."
To learn more about Clark & Enersen's experience completing projects in this industry, please visit our dedicated Research Parks page.
About Clark & Enersen: Clark & Enersen is a leading, full-service design firm serving clients across the nation from its offices in Lincoln and Omaha, Nebraska; Kansas City, Missouri; Lawrence, Kansas; Fort Collins, Colorado; Portland, Oregon; and Charleston, South Carolina. Founded in 1946, they offer a comprehensive in-house team with design professionals in the primary disciplines of architecture, interior design, landscape architecture, planning, and mechanical, electrical, structural, and civil engineering, as well as experts in commissioning, community and stakeholder engagement, construction administration, digital experience design, energy modeling, grant assistance, laboratory planning, land development, and sustainable design.