Kendra Kottmeyer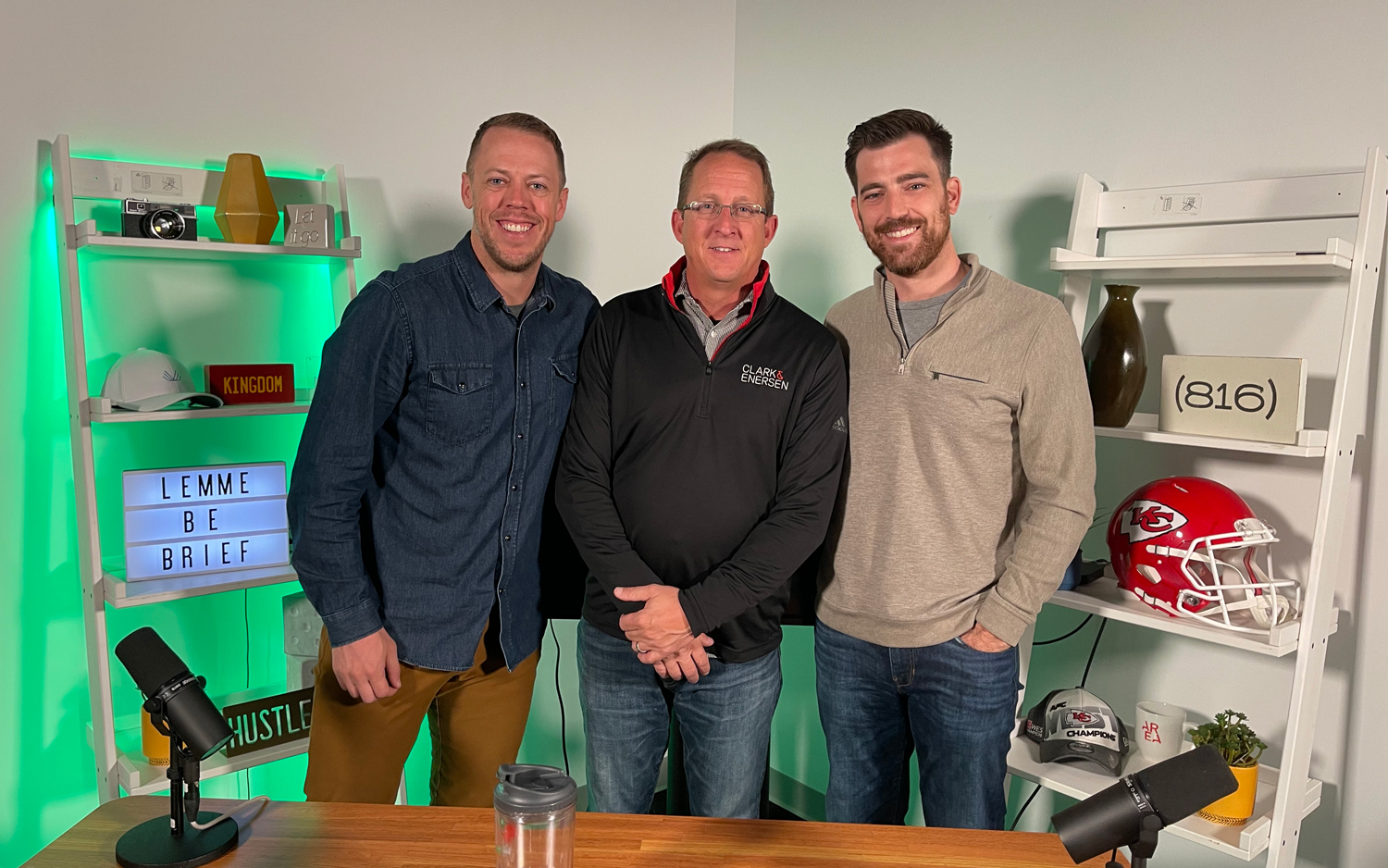 Architect Rick Wise Appears on Lemme Be Brief Podcast
Senior Principal and Director of Architecture Rick Wise, AIA, NCARB, LEED AP, was recently a guest on the Lemme Be Brief podcast, which features conversations with "the coolest leaders and brands" in Kansas City. Rick spoke with hosts Matt Baysinger and Andy Rieger about a wide range of topics, including his role at the firm, firm growth over the years, Covid-19 impacts, our projects across Kansas City and the Midwest and Front Range, and how Clark & Enersen's collaborative, full-service approach consistently achieves and elevates client's goals, leading to repeat work.
You can listen to Rick's episode of the podcast on Spotify or Apple Podcasts.
For more information about Clark & Enersen projects in Kansas City and beyond, please visit the Our Work section of our website!
About Clark & Enersen: Clark & Enersen is a leading, full-service design firm serving clients across the nation from its offices in Lincoln, Nebraska; Kansas City, Missouri; Fairway, Kansas; Fort Collins, Colorado; and Portland, Oregon. Founded in 1946, they have provided professional design services for 75 years and offer a comprehensive in-house team with design professionals in the primary disciplines of architecture, interior design, landscape architecture, planning, and mechanical, electrical, structural, and civil engineering as well as experts in commissioning, community and stakeholder engagement, construction administration, grant assistance, laboratory planning, energy modeling, and land development.