Kendra Kottmeyer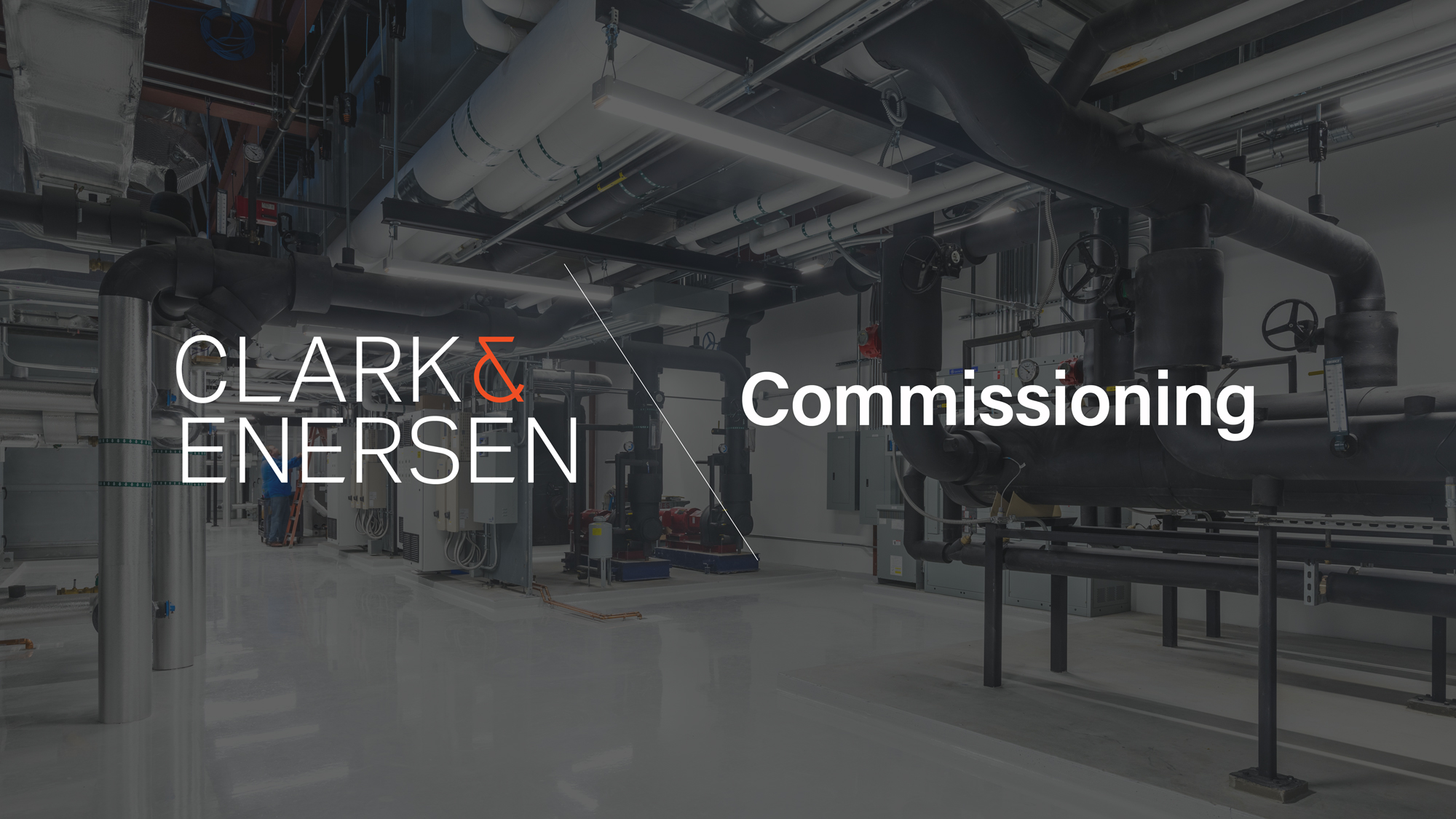 Clark & Enersen Adds Commissioning to its Full-service Approach
Growing its complete list of primary design disciplines and additional areas of expertise, the region's leading design firm can now provide commissioning services.
Clark & Enersen has added Building Commissioning to its wide array of services, which had already included all primary design disciplines and several supplementary areas of expertise.
"This is an exciting step forward for our multidisciplinary firm," said Senior Principal Shawn Diederich, PE, LEED AP, WELL AP, chairman of the board and director of its engineering team. "By adding commissioning capabilities to our services, we can help clients from the very beginning of a project through to the end, safeguarding the integrity of the design, construction, and building operations."
Leading Clark & Enersen's new service will be Director of Commissioning and Associate Byron McFee, PE, CxA, LEED AP O+M. On top of being a LEED Accredited Professional for building operations and maintenance, Mr. McFee has 20 years of experience in the building industry working up from a field insulator to become a licensed engineer and Commissioning Authority. He has performed commissioning services for highly technical projects across the country, including research laboratories, hospitals, and medical office buildings.
"The Commissioning Process is not only a critical element in confirming a building's operational livelihood, but also a protection of the owner's investment," Mr. McFee said. "Modern facilities run on complex, integrated smart systems. Our commissioning services will provide confidence in a project's execution through documentation that can allow buildings to reach their highest levels of performance through all phases of a project, while ensuring owners get a functional building."
Clark & Enersen's commissioning team works separately from the firm's design teams, providing independent oversight throughout the project's process to ensure project documents, contractors, and construction managers meet the owner's project requirements and each system's desired functions. This process has many benefits and typically leads to lower operation and maintenance costs over the life of a building.
Today's buildings depend on highly sophisticated systems that must interact and respond to numerous variables. Clark & Enersen commissioning services provide lasting value by systematically verifying that a facility's complex components, systems, and controls are designed, installed, integrated, tested, and operate as intended. The firm utilizes the methods of ASHRAE Standard 202 and ACG's Commissioning Guideline to employ a solutions-based commissioning process that confirms, and documents, proper building systems' operation. Performing functional testing during construction allows for final adjustments to be made prior to substantial completion. This level of completion assures facility operators that their facility systems are operating correctly and efficiently, leading to long-term energy and operational savings.
"Our process involves being a partner in the project with the clients' best interests always being our highest priority," McFee said. "We strive to understand specific project goals and constraints during each phase of the project. Using the commissioning process, challenges can be identified early in the project, allowing for thoughtful resolution that minimizes project schedule delays and potential change orders."
The experience of Clark & Enersen's commissioning team covers a wide array of project types—office and retail facilities, hospital construction/renovations, higher education research and education facilities, and high containment laboratories (BSL-2 to BSL-4). Commissioning services include new construction, monitor-based commissioning, retro-commissioning, and re-commissioning. Our commissioning division can also assist in building system troubleshooting, with an emphasis on the building automation systems, energy audits, building assessments, document reviews, and/or system manual creation.