Kendra Kottmeyer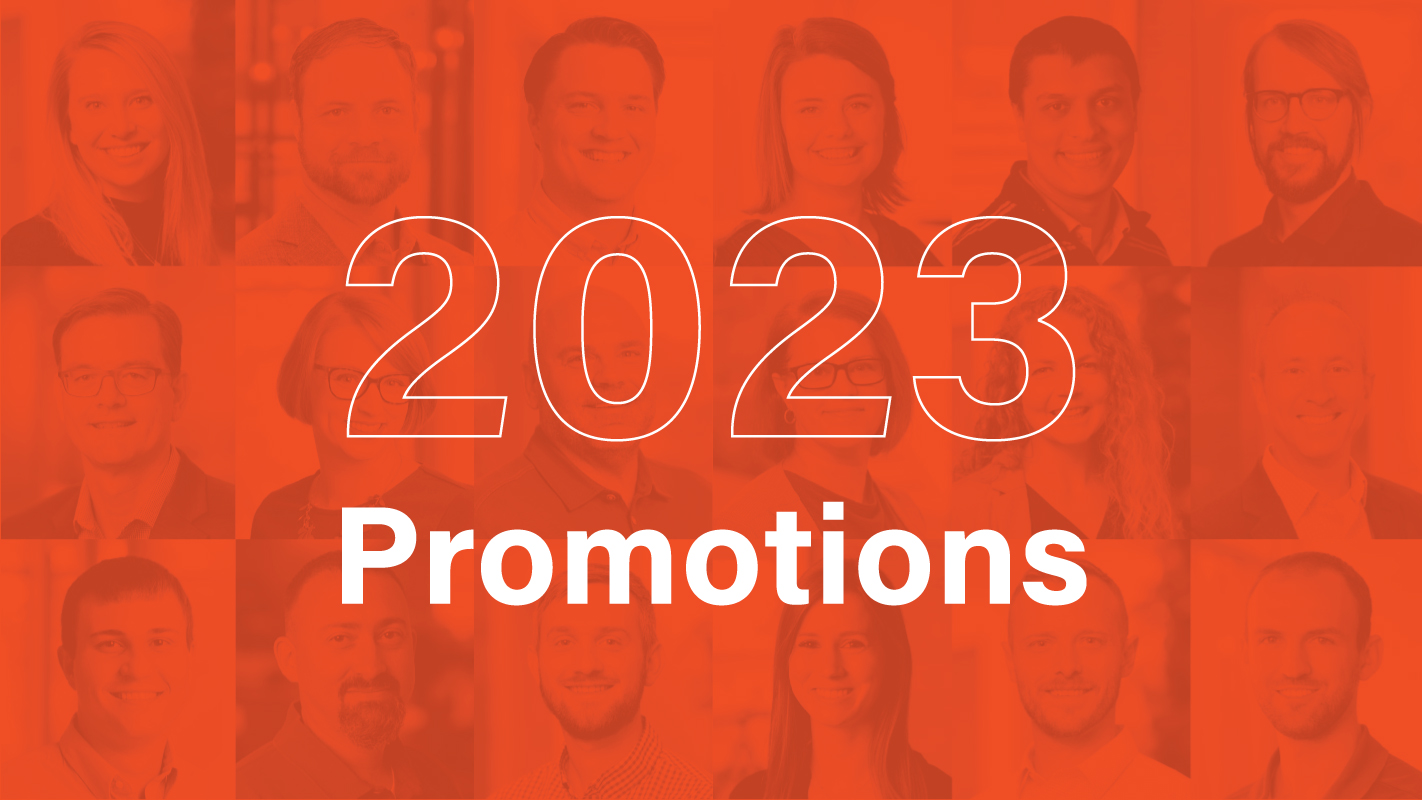 Clark & Enersen Announces 2023 Promotions
Clark & Enersen is pleased to announce 18 promotions within the firm. The group includes architects, interior designers, landscape architects, construction administrators, marketing team members, and mechanical, electrical, structural, and civil engineers who have proven themselves as leaders dedicated to helping our firm succeed in the near- and long-term future. They exemplify our firm's holistic, multidisciplinary approach to design, collaborate with members of the firm on a daily basis to ensure each endeavor is successful, and makes a meaningful impact for our clients and communities. Congratulations to the following individuals who have been promoted to Associate and Associate Principal.
Promoted to Associate Principal
About Clark & Enersen: Clark & Enersen is a leading, full-service design firm serving clients across the nation from its offices in Lincoln and Omaha, Nebraska; Kansas City, Missouri; Lawrence, Kansas; Fort Collins, Colorado; Portland, Oregon; and Charleston, South Carolina. Founded in 1946, they offer a comprehensive in-house team with design professionals in the primary disciplines of architecture, interior design, landscape architecture, planning, and mechanical, electrical, structural, and civil engineering, as well as experts in commissioning, community and stakeholder engagement, construction administration, digital experience design, energy modeling, grant assistance, laboratory planning, land development, and sustainable design.