Kendra Kottmeyer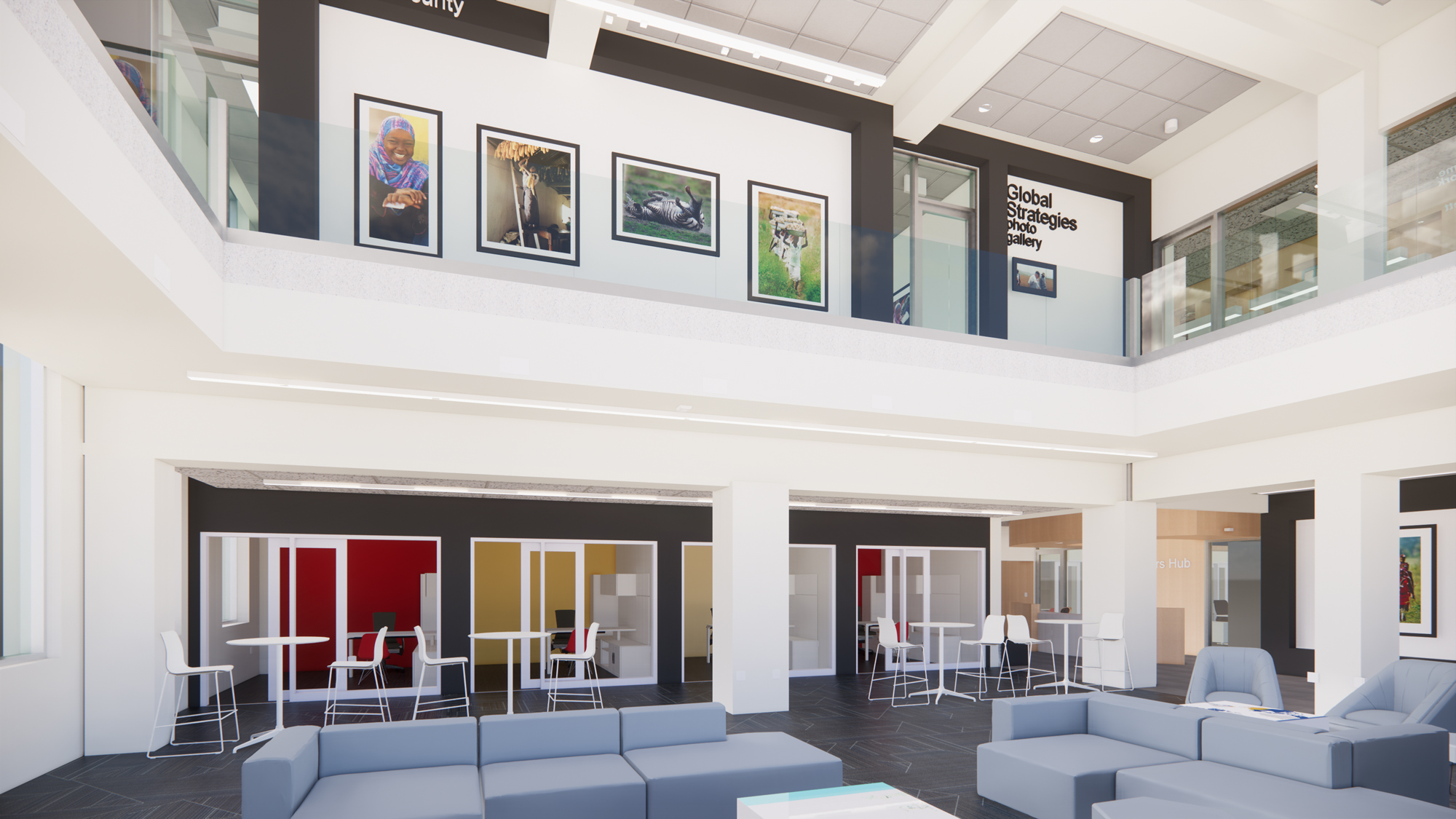 Construction Begins on Louise Pound Hall Renovation at UNL
Construction has commenced on the $5 million renovation of Louise Pound Hall at the University of Nebraska–Lincoln to establish a new global education center. Clark & Enersen was selected to provide design services for the project, which will enable the facility to unite UNL's International Students and Scholars Office, Education Abroad, Programs in English as a Second Language, and the Office of Global Strategies in one central location. The goal is "to streamline international student support services and better coordinate campus-wide global engagement," the University says,
The new global education center consists of 20,000 square feet within Louise Pound Hall with spaces for interactive galleries, exhibitions, experiential learning, and general student engagement. This includes a new "black box style" virtual experiential learning classroom designed for real-time instructing across the world lecture and small group formats. And, in addition to a more traditional gallery, it features a specially-curated art gallery woven throughout the remodel to highlight and generate awareness of three significant global issues. The project will also support the university's Forward Together global engagement and education initiative, which complements the N2025 Strategic Plan. Construction is expected to be completed by fall of 2022.
"Our firm appreciates and values our long-standing partnership with UNL, and we are grateful for having the opportunity to design the new global education center at Louise Pound Hall," says Architect and Interior Designer Heather Keele, AIA, NCARB, IIDA, WELL AP, who served as project manager and lead architect for the renovation. "It was an honor to support the University's efforts to consolidate its Global Affairs operations to encourage collaboration and provide a sense of connection within the global community. We look forward to seeing how this facility will help UNL achieve its global engagement goals."
To learn more about Clark & Enersen's experience on similar projects, please visit our Higher Education page!
About Clark & Enersen: Clark & Enersen is a leading, full-service design firm serving clients across the nation from its offices in Lincoln, Nebraska; Kansas City, Missouri; Fairway, Kansas; Fort Collins, Colorado; and Portland, Oregon. Founded in 1946, they have provided professional design services for 75 years and offer a comprehensive in-house team with design professionals in the primary disciplines of architecture, interior design, landscape architecture, planning, and mechanical, electrical, structural, and civil engineering as well as experts in commissioning, community and stakeholder engagement, construction administration, grant assistance, laboratory planning, energy modeling, and land development.