Kendra Kottmeyer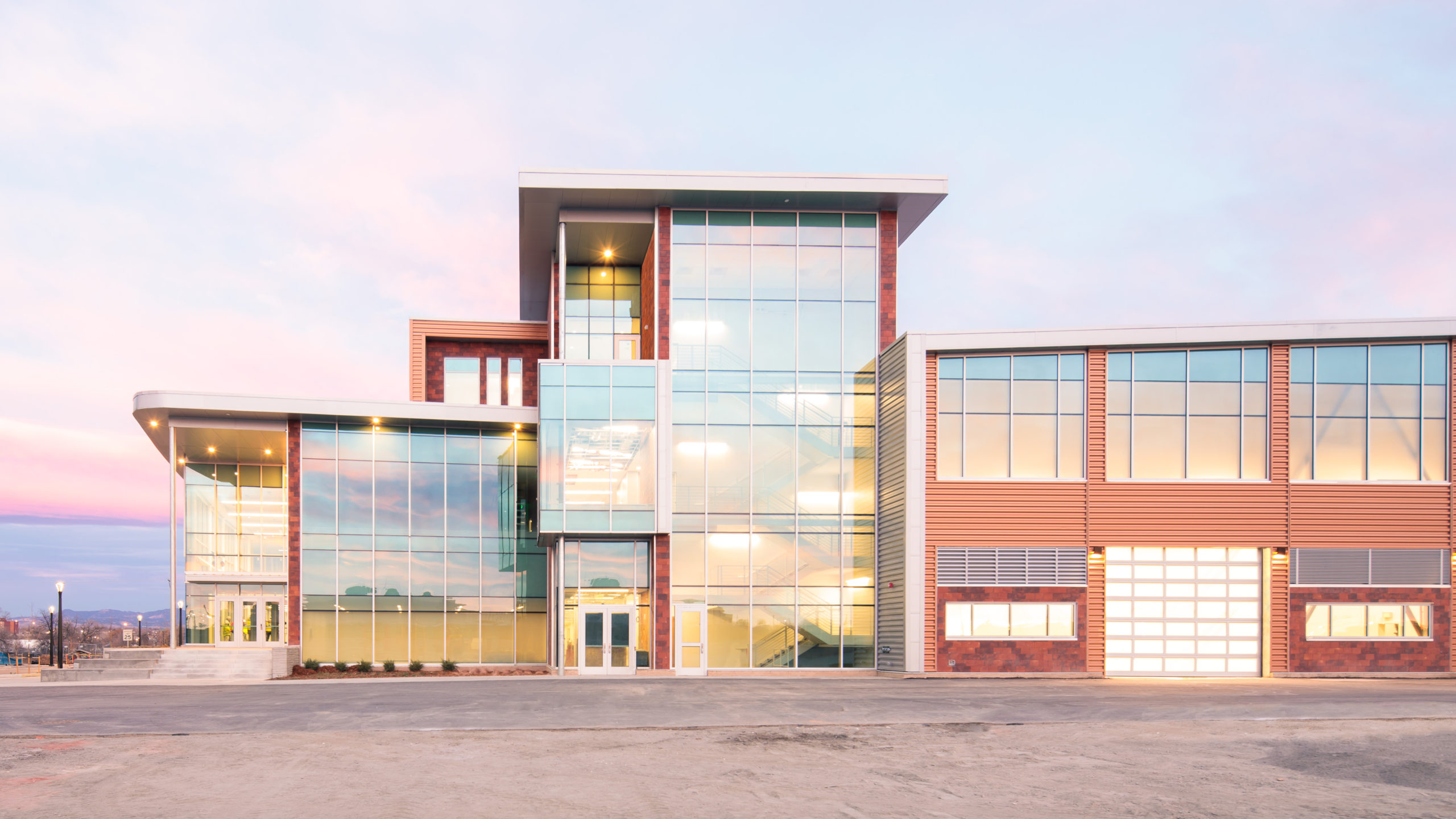 CSU Hosts Ribbon-Cutting Ceremony to Celebrate Opening of Spur Campus and Vida Building in Denver
Clark & Enersen design team members attended a ribbon-cutting ceremony on January 7th to celebrate the opening of Colorado State University's (CSU) Spur Campus and Vida building at the National Western Center in Denver, Colo. Lead Architect Hadley Stolte, Electrical and Architectural Engineer Phil Walter, Lead Interior and Furnishings Designer Brian Rock, and Construction Administrator Nick Hanna were all in attendance as Vida was officially opened to the public. Following the event, attendees were invited to take tours of the facility and learn more about the various programs and exhibits housed within it.
This is the first building to open on the new CSU Spur campus, which is a free, public destination. Vida offers visitors the opportunity to see equine-assisted therapy sessions, companion animal surgeries, and equine strength-building and rehabilitation exercises in person. It complements the Temple Grandin Equine Center located on CSU's Fort Collins campus, which was also designed by Clark & Enersen. Vida's mission is to highlight the connection between animal and human health while also giving members of the public the chance to see what it is like to work in veterinary medicine, animal behavior, wildlife biology, and other professions.
"It has been an honor to continue our strong partnership with Colorado State University through design and construction of this one-of-a-kind, cutting-edge facility on the brand-new CSU Spur campus," says Hadley Stolte, AIA, NCARB. "Vida is a unique building that serves an important purpose for the campus as well as for visitors who take the opportunity to experience everything it has to offer. We look forward to seeing what CSU Spur accomplishes in the future and to watch Vida become a destination for visitors from around the world."
For more information about Vida, please visit our dedicated project page and the CSU Spur website. To learn more about other related facilities designed by Clark & Enersen, visit our Science and Technology page or dedicated Science and Technology website.
About Clark & Enersen: Clark & Enersen is a leading, full-service design firm serving clients across the nation from its offices in Lincoln, Nebraska; Kansas City, Missouri; Fairway, Kansas; Fort Collins, Colorado; and Portland, Oregon. Founded in 1946, they have provided professional design services for 75 years and offer a comprehensive in-house team with design professionals in the primary disciplines of architecture, interior design, landscape architecture, planning, and mechanical, electrical, structural, and civil engineering as well as experts in commissioning, community and stakeholder engagement, construction administration, energy modeling, grant assistance, laboratory planning, and land development.