Kendra Kottmeyer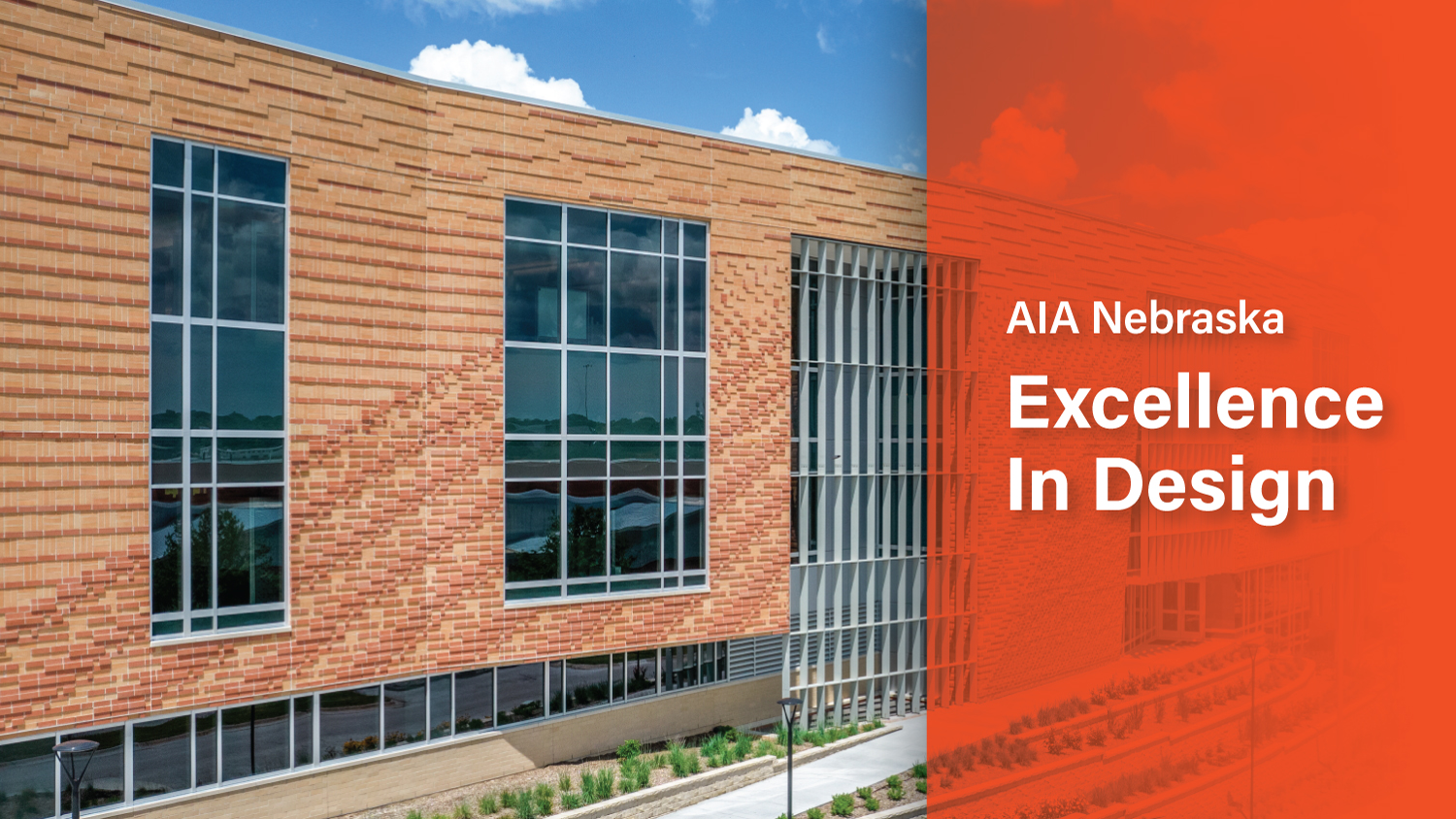 FCSAmerica's West Building Wins 2022 AIA Nebraska Excellence in Design Award
Clark & Enersen is pleased to announce that the West Building at the Farm Credit Services of America (FCSAmerica) Corporate Office in Omaha, Neb., has been honored with an AIA Architectural Honor Award for Distinguished Accomplishment in Excellence in Masonry. The building previously received a 2021 Best in Class Brick in Architecture Award in the Commercial category as well as an Honorable Mention for Glass Art Installation at the 2021 Install Contest.
"This was the clear winner for beautiful masonry detailing. The design could be appreciated from afar, but was most impressive upon closer inspection where one could really respect the execution and feeling of depth."
Jury Comments
The most recently completed building on the FCSAmerica campus was designed to fit into the existing architectural context of the other buildings onsite, while also offering its own distinct brick pattern. Through the installation of two brick colors at varying depths, our team, in coordination with masonry contractor Jeff MacTaggart Masonry, was able to create a depiction of the Midwest landscape as if taken from the perspective of a drone. The rolling brick pattern mimics the experience of looking down corn rows, in perspective, as one walks or drives past the exterior. It also creates an ever-changing pattern of shadows throughout the day for a dynamic effect.
"It's an honor to have our West Building project with FSCAmerica continue to be recognized for excellence in design," says Architect and Construction Administrator Aaron Hartung, AIA, NCARB, of Clark & Enersen. "Congratulations to the entire project team, and a special thank you to Farm Credit Services of America for being a longstanding partner with our firm."
To learn more about this award-winning project, please visit the West Building project page. For more examples of Clark & Enersen's corporate design work, see our dedicated Corporate page.
About Clark & Enersen: Clark & Enersen is a leading, full-service design firm serving clients across the nation from its offices in Lincoln and Omaha, Nebraska; Kansas City, Missouri; Lawrence, Kansas; Fort Collins, Colorado; Portland, Oregon; and Charleston, South Carolina. Founded in 1946, they offer a comprehensive in-house team with design professionals in the primary disciplines of architecture, interior design, landscape architecture, planning, and mechanical, electrical, structural, and civil engineering, as well as experts in commissioning, community and stakeholder engagement, construction administration, digital experience design, energy modeling, grant assistance, laboratory planning, land development, and sustainable design.