Kendra Kottmeyer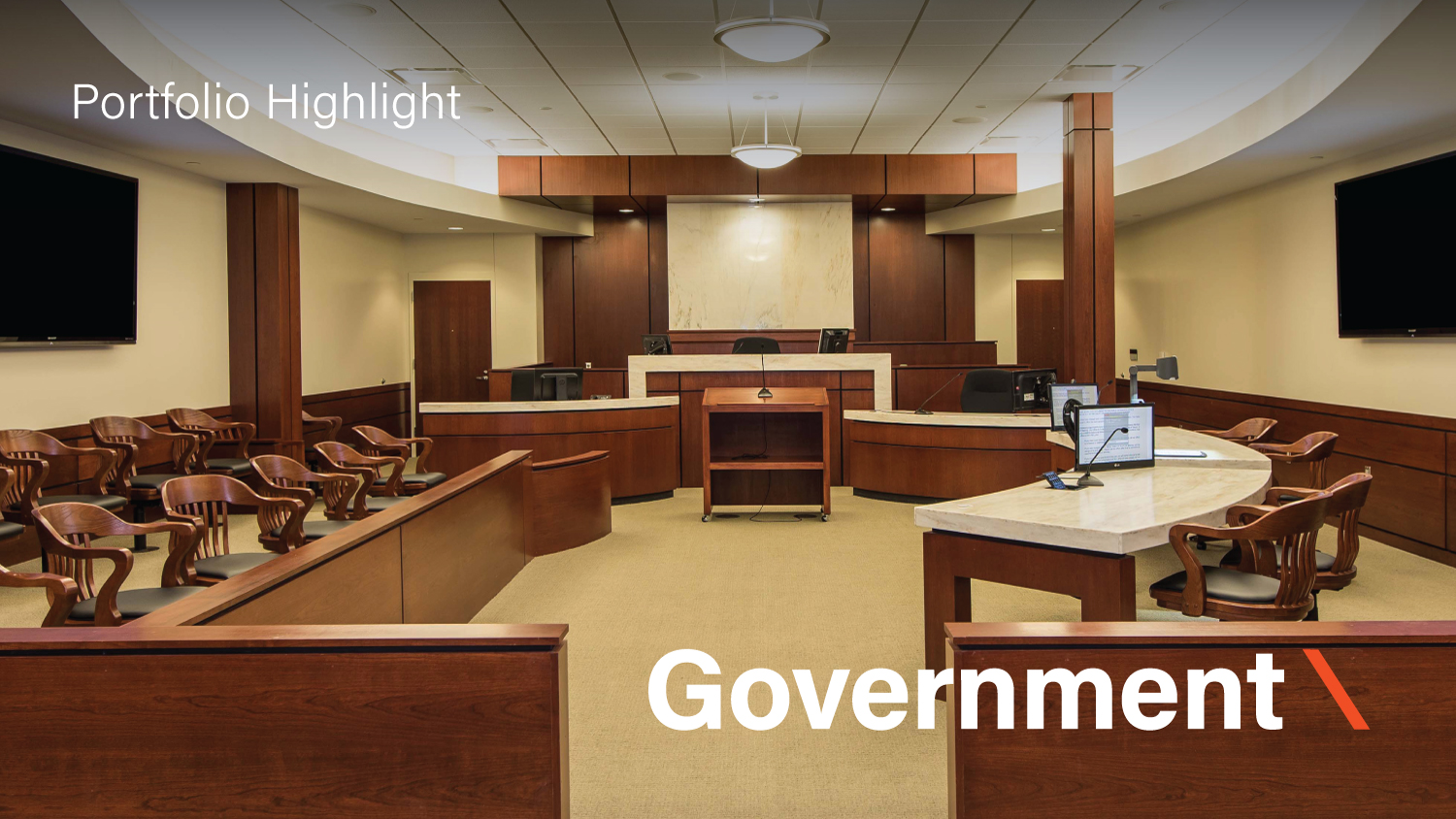 Portfolio Highlight: Government
Our firm has a long history of designing projects that enable government agencies to successfully serve citizens. During the month of November, we are focusing on government design and sharing about some of the meaningful and impactful projects our firm has completed. Please check in next month as we highlight Planning.
We understand that thoughtfully designed and organized municipal facilities can help governments serve their citizens effectively, compassionately, and with purpose. In the last five years alone, we have completed more than 230 projects for government and municipal clients. These projects have involved feasibility analyses; program statement development; master plans; HVAC analysis and replacements; lighting and utilities upgrades; preparation of plans, specifications, and contract documents; cost estimating; and design for new construction, renovations, and additions.
Our goal is to collaborate closely with our clients to design functional and easily-maintained facilities that meet the needs of government employees and help them better serve their communities. We have 76 years of experience working with government agencies, which includes office buildings, public works and park maintenance buildings, board meeting rooms, courthouses, police stations, and a wide range of other facilities. Regardless of scope, we collaborate with our clients to help ensure these spaces support long-term needs and goals. Below are a few examples of spaces and environments we have designed as part of government projects.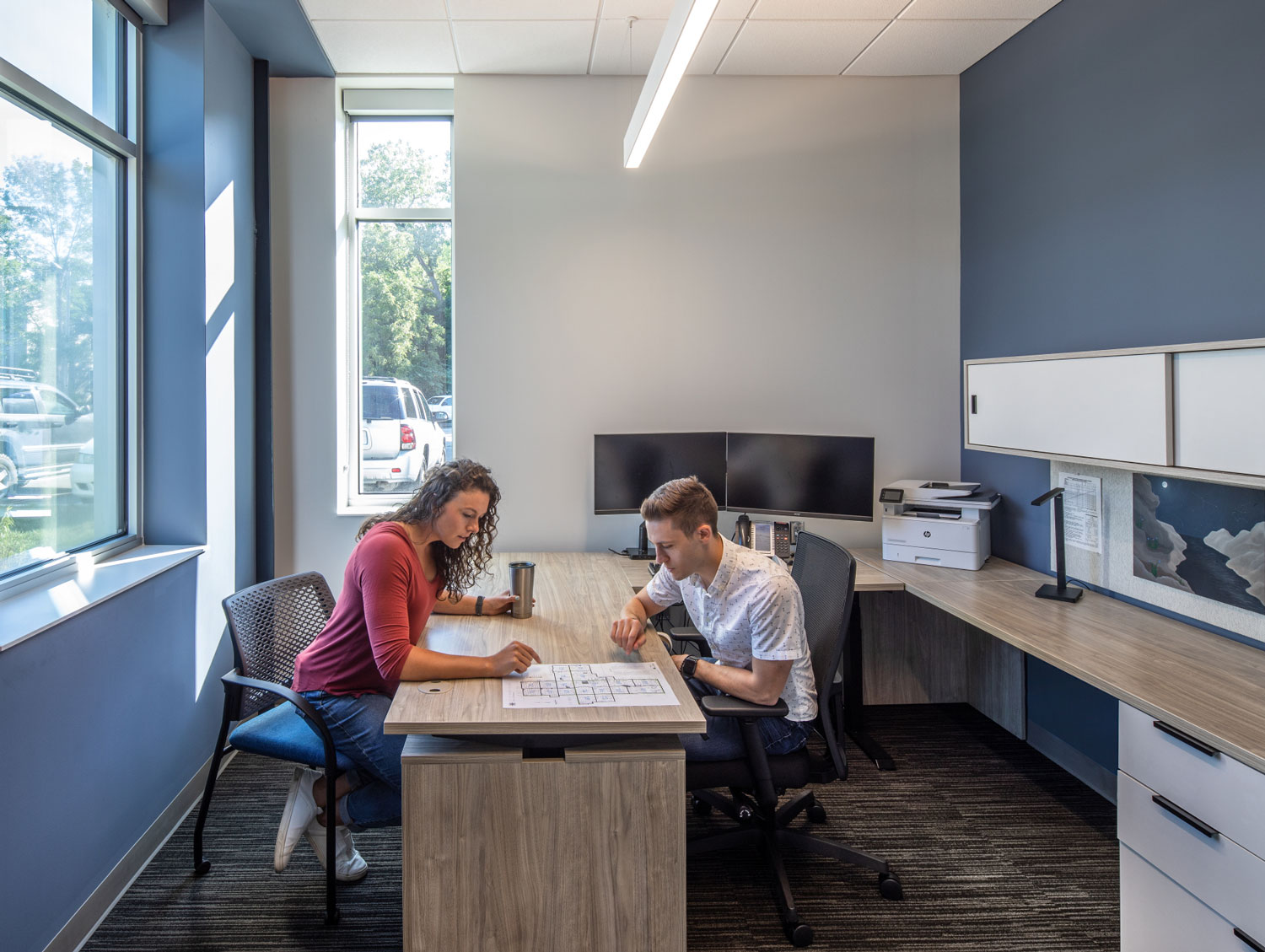 Spaces and Environments
Breakrooms
Call Centers
Conference Rooms and Meeting Spaces
Courtrooms
Drive-Thru Windows
Entryways and Lobbies
Exterior Patio Space
Green Walls and Roofs
Kitchen Areas and Cafeterias
Laboratories
Locker Rooms
Mother's Rooms
Open and Enclosed Offices
Parking Lots and Garages
Restrooms
Rooftop Patios
Security Checkpoints
Terraces
Managing an Occupied Renovation
Government facilities provide critical services to citizens, which means that downtime must be minimal, even during a renovation project. Clark & Enersen has developed a reputation for being the go-to firm for occupied, phased renovations that allow government facilities to remain operational during construction. This requires careful planning, and our design professionals take phasing into careful consideration early in a project to ensure construction will not negatively impact day-to-day operations.
"Our goal is to ensure that the construction process remains on schedule and within budget while also enabling individuals within these facilities to continue being productive," says Roger Stull, a construction administrator at Clark & Enersen who is based in our Kansas City office. "Noise, dust, debris, and odors are a few examples of issues that inevitably arise, especially during demolition, and need to be considered. In the event of a full renovation, it may be necessary to create a move management plan where employees have temporary workspaces away from the construction area, which also improves safety."
To learn more about our proven approach to designing government facilities, please contact Tom McVey or Steve Miller, our directors of business development. Visit our dedicated Government page to see examples of Clark & Enersen projects.
About Clark & Enersen: Clark & Enersen is a leading, full-service design firm serving clients across the nation from its offices in Lincoln and Omaha, Nebraska; Kansas City, Missouri; Lawrence, Kansas; Fort Collins, Colorado; Portland, Oregon; and Charleston, South Carolina. Founded in 1946, they offer a comprehensive in-house team with design professionals in the primary disciplines of architecture, interior design, landscape architecture, planning, and mechanical, electrical, structural, and civil engineering, as well as experts in commissioning, community and stakeholder engagement, construction administration, digital experience design, energy modeling, grant assistance, laboratory planning, land development, and sustainable design.