Johnson County Library, Central Resources Library Master Plan and Renovation
Kendra Kottmeyer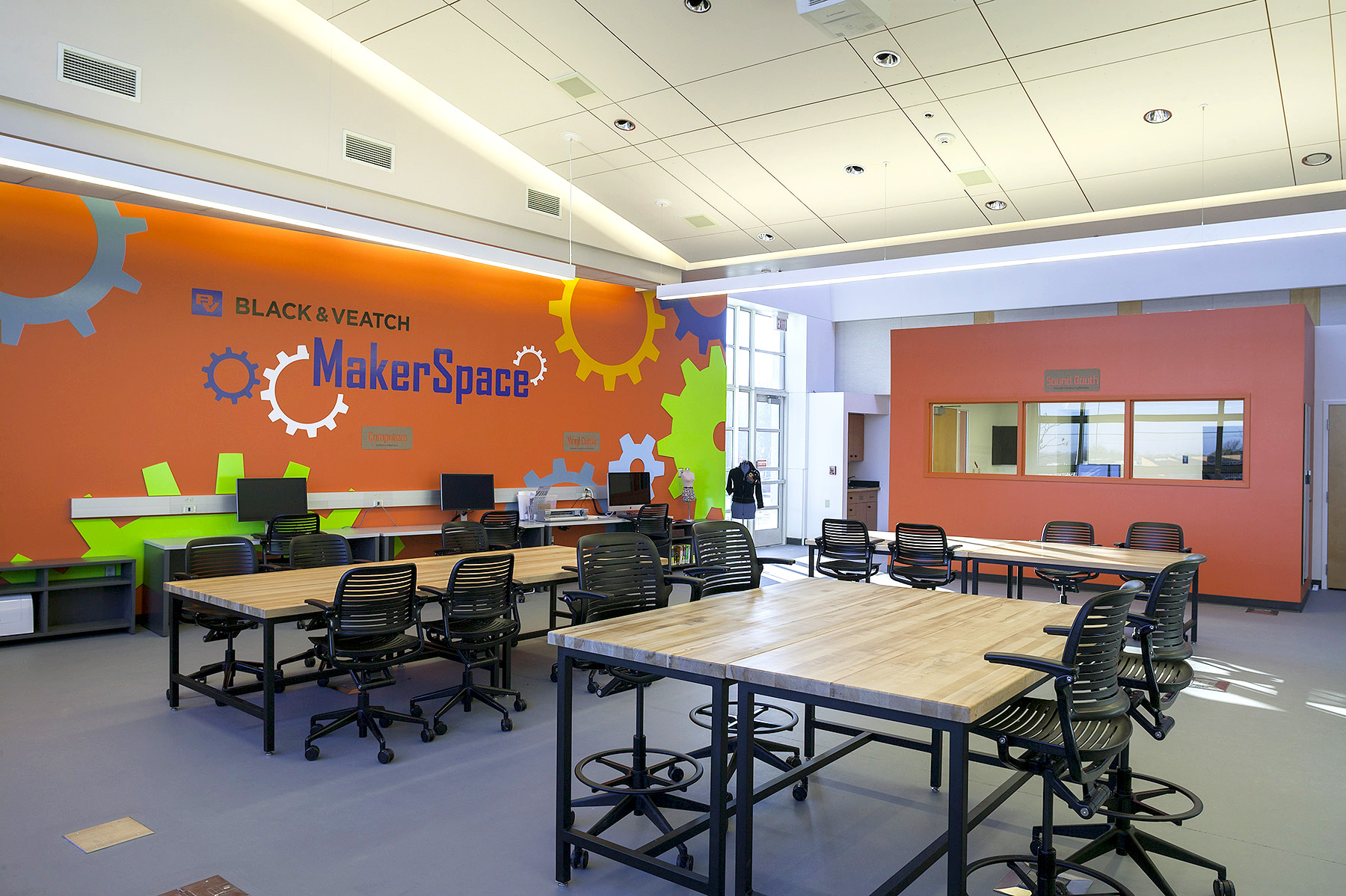 Johnson County Library, Central Resources Library Master Plan and Renovation
Clark & Enersen was commissioned to complete a master plan and program statement outlining space needs and functional reorganization of Johnson County's Central Resource Library, which serves as both the branch library for Overland Park and the administrative and support hub for the entire 13-branch Johnson County Library system.
The master plan and programming effort involved meetings and workshops with staff representatives to identify operational and space needs as well as a phased approach for a comprehensive reconfiguration of the facility. To accommodate long term space needs, we determined that the facility would require 93,000 gross square feet within the next 10 years.
Due to funding limitations, the Johnson County Library cannot complete all of the improvements at one time. Accordingly, we developed a phasing plan based on priorities and availability of funding. We completed Phase 1, which involved the reconfiguration of a majority of the public spaces and repurposing of a portion of the administrative areas into public space.
Phase 1 improvements included the creation of a makerspace (in the place of a relocated community meeting room) and new meeting spaces with increased technology access that accommodate different group sizes. During the phase, our design also relocated:
The main service point to a more visible location just inside the entrance.
The library's major collection areas to the front of the building with increased seating space.
The public computer and technology center with new and expanded technology.
The children's collection and young adult area.
The Carmack Community Meeting Room to increase accessibility and visibility.
The genealogy/reference section to the west side of the building with more access to natural light from the northwest corner.
Future phases will renovate and expand all back-of-house support areas such as staffs work rooms, shipping and receiving, and information technology.
Stats and Results
| | |
| --- | --- |
| Location | Overland Park, Kansas |
| Square Feet | 93,000 |
Awards
Capstone Awards, Community Impact, 2019