Johnson County Library, Central Resources Library Master Plan and Renovation
Kendra Kottmeyer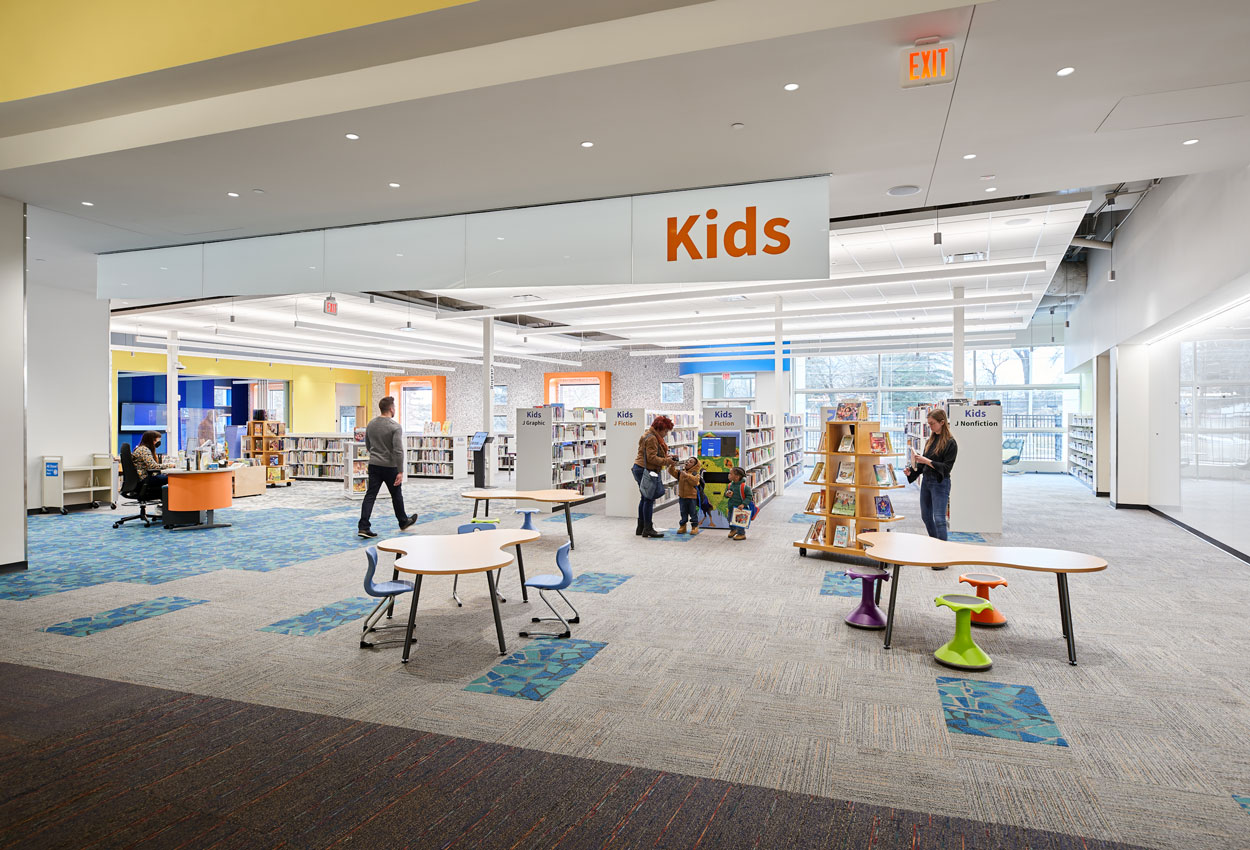 Johnson County Library, Central Resources Library Master Plan and Renovation
Clark & Enersen was initially selected by Johnson County Library (JCL) to complete a master plan and program statement outlining space needs and functional reorganization of the Central Resource Library. This ultimately resulted in the creation of a phased approach to comprehensively reconfiguring the facility as well as determining the facility would require 93,000 gross square feet of additional space within the next decade.
Our team was then selected to implement Phase 1 improvements, which included the creation of a makerspace, among other improvements, before beginning program verification and design work for Phase 2. A major focus for this most recent renovation was to redesign the back-of-house staff spaces to improve teaming and workflow efficiency as well as to incorporate biophilic design into the facility to connect occupants to the natural environment through specific material selections, views, and space planning design. Other enhancements include improved receiving, circulation, and staging for courier bins; automated book sorting and exterior book drop; drive-up patron service window; improved teen spaces, including dedicated technology and gaming suites; and updated finishes and furnishings.
This project also saw the complete relocation of Administration to allow better cohesion with the remainder of staff space. Part of this move freed space for the relocation of the kid's area to an exterior corner of the building. Here, new windows, a dedicated story time room, and a connection to an outdoor play area provide an enhanced experience for children and parents alike.
Stats and Results
Location
Overland Park, Kansas
Square Feet
Phase 1: 68,000
Phase 2: 30,467