National Western Center, CSU Spur Campus, Vida: A One Health Building
Kendra Kottmeyer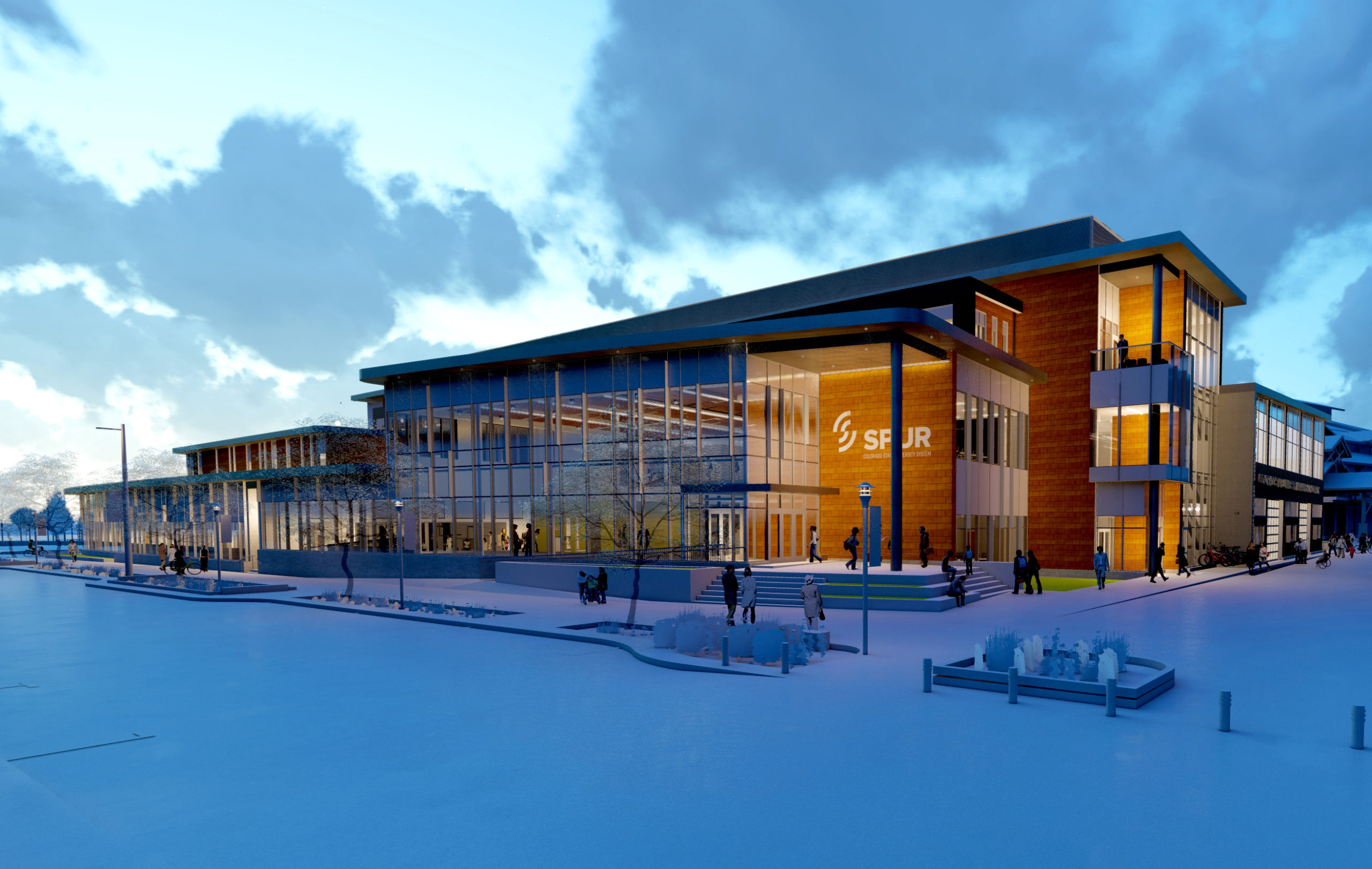 National Western Center, CSU Spur Campus, Vida: A One Health Building
Our team is helping CSU bring together university experts, regional veterinarians, clinical and therapeutic service providers, and nonprofits to create Vida, a new animal health building on the university's Spur Campus at the National Western Center.
This one-of-a-kind facility will focus on various aspects of animal health and use a collaborative, multisectoral, and transdisciplinary approach called One Health. Created by the CDC, One Health aims to achieve optimal health outcomes recognizing the interconnection between people, animals, plants, and their shared environment.
Vida will achieve this by bringing together:
Service providers with educational opportunities.
Connecting rural and urban audiences.
Elevating conversations around animal and human health.
Showcasing the expertise of CSU veterinarians and other facility partners.
The project is under construction and will incorporate indoor and outdoor arenas, horse barns, offices, classrooms, and clinical treatment space for small animals and horses. The building will also feature mixture of residential living spaces including suite-style dormitory units and studio style units with a meal preparation kitchen, rooftop area with grilling and dining space, and large family-style dining area. Additional rooms will be set aside to be used as hotel rooms during event season.
Vida is located on the National Western Center's main thoroughfare across from the CSU Water Resources Center, giving CSU a major footprint on the campus. Along with the short-term living spaces, Vida will provide: a home for veterinarians to treat equine athletes; a space for equine assisted therapies and activities; a clinic for companion animal care; and educational facilities showcasing the connection between people and animals.
Stats and Results
| | |
| --- | --- |
| Location | Denver, Colorado |
| Square Feet | 108,000 |