South Dakota State University, Raven Precision Agriculture Center
Kristen Ornduff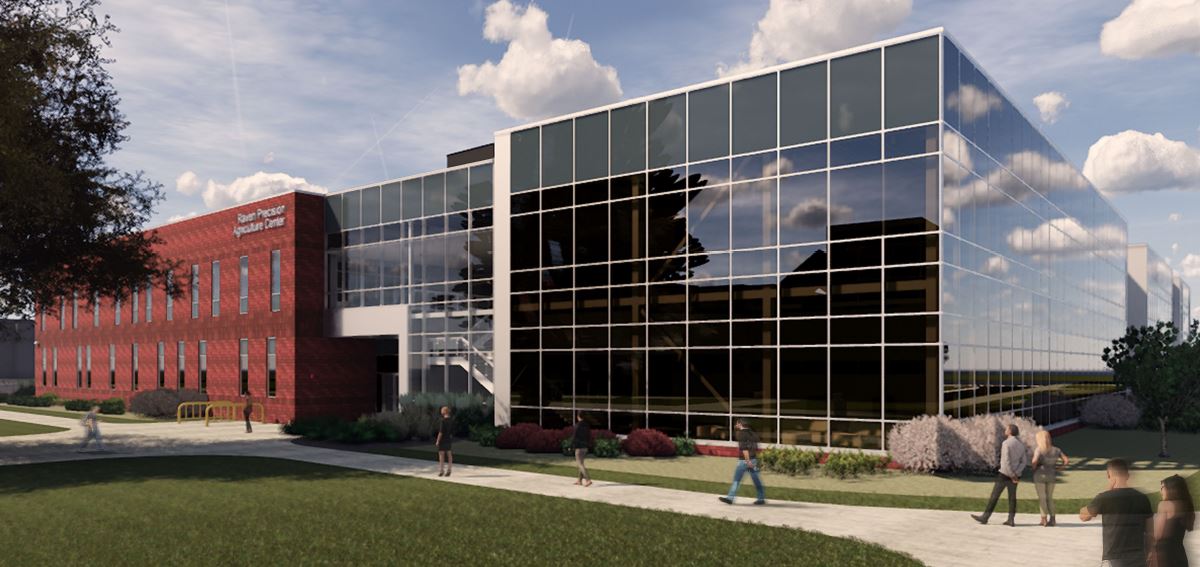 South Dakota State University, Raven Precision Agriculture Center
In 2016, Clark & Enersen was selected, in association with a local South Dakota architectural firm, to assist with the programming, site selection, and conceptual design of the Raven Precision Agriculture Center at South Dakota State University (SDSU).
Precision agriculture is a new major offered at SDSU, seeking to train engineers and plant scientists who will create the next generation of technologically advanced farming equipment. The new major will be the first of its kind in the nation, integrating agricultural engineering, plant science, computer programming, and global positioning technologies to increase agricultural efficiency and productivity.
The new building fulfills three critical objectives as part of an ambitious plan within SDSU's College of Agriculture and Biological Sciences: 1) Create a new home for the precision agriculture major; 2) Replace, modernize, and expand the existing agriculture engineering facility; and 3) Expand and modernize critical research laboratory space for plant science study.
The program is comprised of approximately 122,000 gross square feet (SF) including over 32,000 net SF of wet laboratory and industrial research space. The major teaching laboratories for the plant science curriculum are located in the new facility and include state-of-the-art instructional spaces for soils, plant pathology, and crop production.
Stats and Results
| | |
| --- | --- |
| Location | Brookings, South Dakota |
| Square Feet | 122,000 |
| Construction Cost | $46.1 million |