Westminster Public Schools, Orchard Park Academy
Kendra Kottmeyer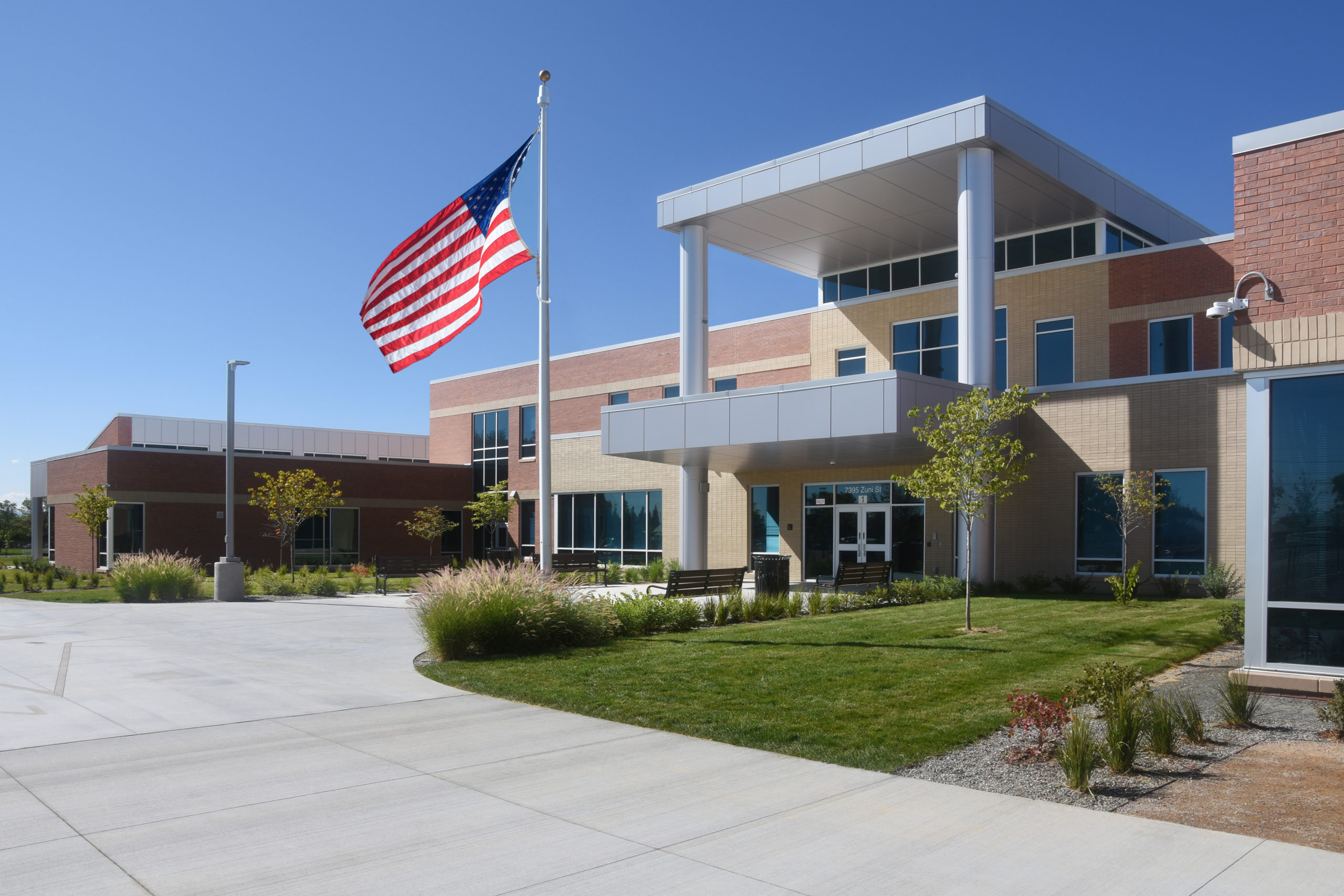 Westminster Public Schools, Orchard Park Academy
Clark & Enersen, in association with DAO Architecture, designed the new Orchard Park Academy. The PK-8 school was designed with flexibility in mind, with several spaces throughout that serve multiple purposes, including the cafeteria and music room, which are separated by an operable partition. This allows the spaces to be used independently or to function together during performances. The cafeteria features acoustical ceiling clouds to help mitigate noise at lunch time as well as to enhance sound for performances. They are also arranged in the ROYGBIV order to help with color recognition for students.
Technology throughout the building can adapt to changing needs in the classrooms, with touch screen displays that can be raised and lowered for students in different age groups and voice reinforcement systems that ensure teachers are heard by all students even in different classroom arrangements. Lighting in the building is flexible as well, and the main spaces are lit with color-changing light fixtures that can change the mood and feel of the space with the push of a button. This lighting also extends to the exterior of the building and can be used at night to change the look and feel of the building to be appropriate for different times of the year (i.e., holidays, etc.).
Environmental learning was a key consideration during design of the school's interiors. In addition to the ROYGBIV acoustical ceiling clouds, recycled magazine products were used to allow for the identification of numbers, letters, and more. Floors patterns are each intersection feature a color-coded compass symbol, and at each classroom the flooring color wraps the walls a ceiling to create a portal of color. There are also wood ceiling elements throughout that act as a nod to the mountain view.
Additionally, our team provided a large number of tack-able surfaces, more than any previous school project completed by our firm. This was to support the school's unique curriculum model of meeting children where they are currently rather than placing expectations on them based on grade level. These surfaces are used to display work that demonstrates individual student growth as opposed to achieving a certain standard.
Stats and Results
| | |
| --- | --- |
| Location | Westminster, Colorado |
| Square Feet | 60,000 |
Awards
ENR Mountain States, K-12 Education – Best Project, 2022