Kendra Kottmeyer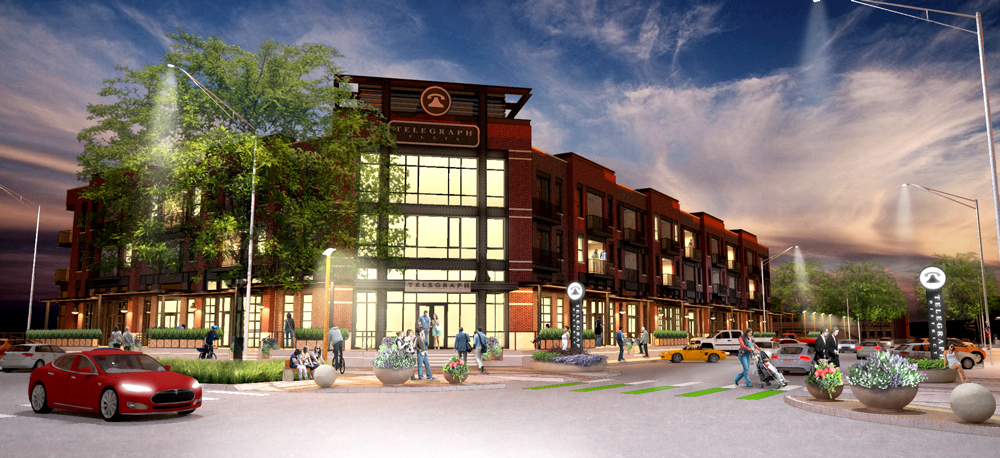 Telegraph District Wins People's Choice Regional and Urban Design Award
Clark & Enersen recently won the People's Choice Regional and Urban Design Award for our master plan of the Telegraph District in Lincoln, Nebraska. The awards garnered 107 entries across eight categories, with the nominated projects being viewed by more than 1,000 people. The award was presented at AIA Nebraska's annual Excellence in Design Gala, which was held at the Kimpton Cottonwood Hotel in Omaha on November 12, 2021. In attendance from Clark & Enersen were former president Lowell Berg, AIA, and architects Matt Glawatz, AIA, NCARB, LEED AP, and Evan Gunn, AIA, NCARB, LEED AP.
Our firm was hired by Speedway Properties and Nelnet to develop a master plan for the Telegraph District, as well as provide infrastructure design services. The master plan lays out a new, cohesive district that honors the history of the area and the impact telephone companies have had on the local economy over the last 100 years. It also helps ensure the district integrates seamlessly with downtown Lincoln, Antelope Valley, the University of Nebraska-Lincoln campus, and other nearby developments. Please visit our dedicated Telegraph District Master Plan page for more information about this award-winning project.
For more information about Clark & Enersen's experience on other similar projects, see our Civic and Planning pages!
About Clark & Enersen: Clark & Enersen is a leading, full-service design firm serving clients across the nation from its offices in Lincoln, Nebraska; Kansas City, Missouri; Fairway, Kansas; Fort Collins, Colorado; and Portland, Oregon. Founded in 1946, they have provided professional design services for 75 years and offer a comprehensive in-house team with design professionals in the primary disciplines of architecture, interior design, landscape architecture, planning, and mechanical, electrical, structural, and civil engineering as well as experts in commissioning, community and stakeholder engagement, construction administration, grant assistance, laboratory planning, energy modeling, and land development.