Lancaster County, Adult Detention Facility
Michaela O'Neill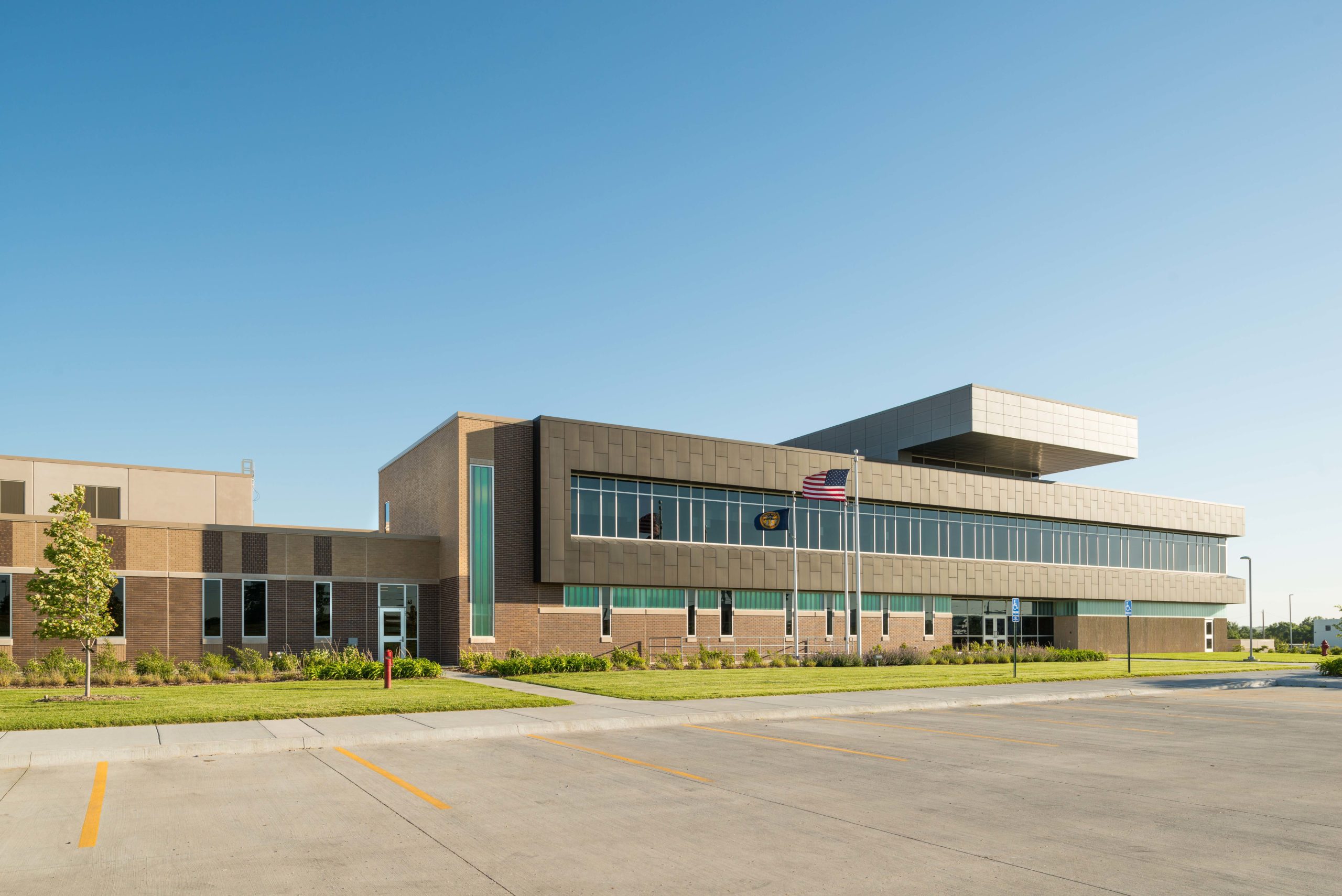 Lancaster County, Adult Detention Facility
We completed work on this 779-bed detention facility for Nebraska's Lancaster County in 2013. The design incorporated a modular approach, with similar layout for each of the above-grade housing pods and modifications made to certain pods to provide for different populations. An infirmary also was provided.
The facility is designed for direct supervision management of inmates. The sleeping areas surround a common area for interaction and supervision. Integrated programming space located within each pod enables efficient management of inmates—reducing the need for daily transport, which enhances security and lowers staffing costs. An area for video visitation between inmates and families is available within each pod.
The pod types enable the efficient management of six different inmate classifications ranging from work release to special needs. In addition, dormitory-style housing—located beneath the pods—allows flexibility for changes of population between female and male inmates and fluctuation from minimum to medium security classifications.
The site and building allow for expansion to 1,900 beds. The site also features an on-site energy plant and loop field that was built and run by the nonprofit District Energy Corporation.
The cost-effective construction method used precast concrete modular cells plus precast structural walls, floors, and roof for its primary framing. Building services utilize high energy-efficiency and recovery systems as a basis of design. Daylighting and artificial light control systems also work together for a high level of efficiency.
Stats and Results
| | |
| --- | --- |
| Location | Lincoln, Nebraska |
| Square Feet | 292,000 |
Awards
AIA, Justice Facilities – Merit Award, 2010