Missouri State University, Darr Agricultural Center
Kristen Ornduff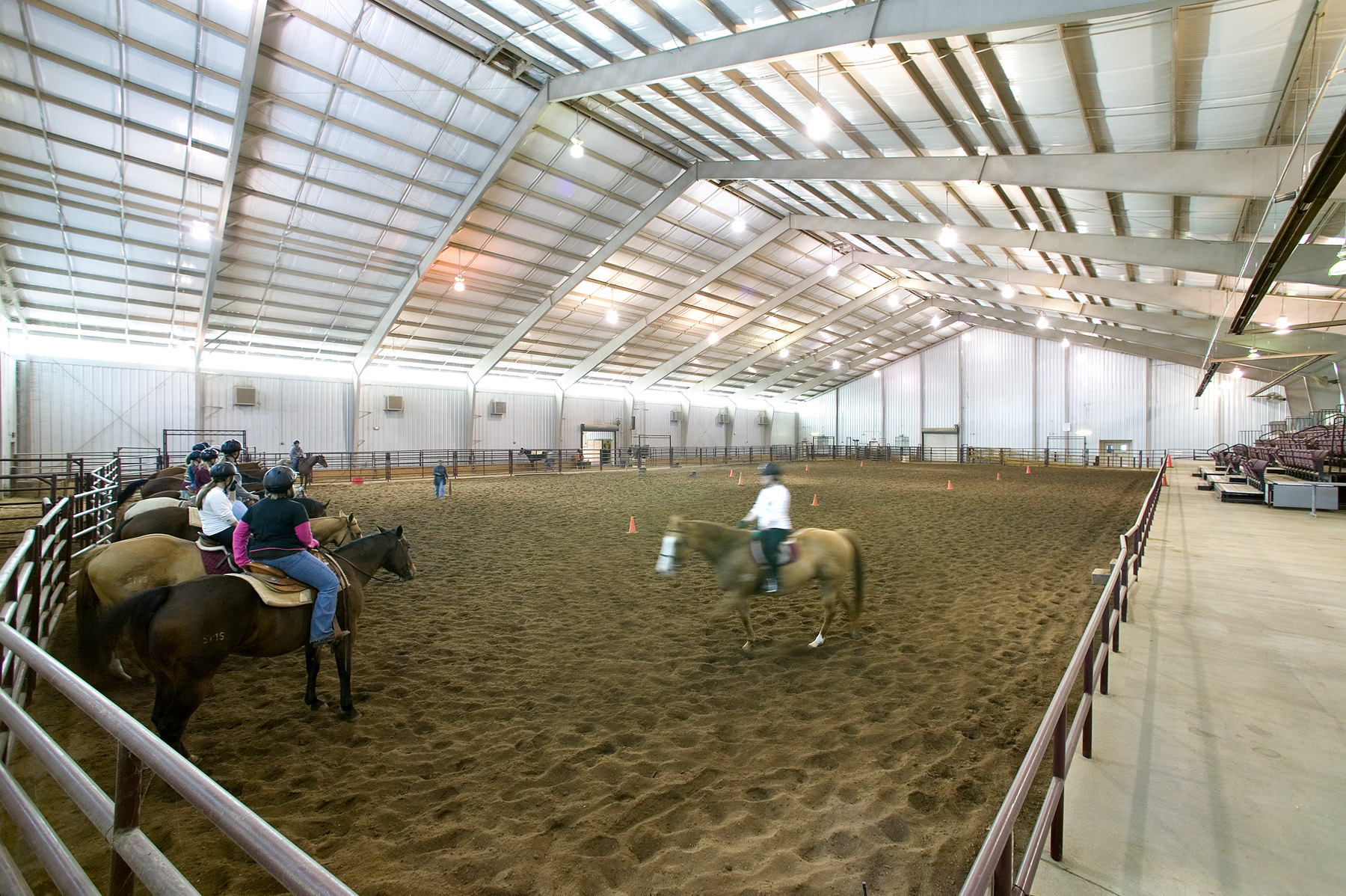 Missouri State University, Darr Agricultural Center
The William H. Darr Agricultural Center is a 90-acre farm located near the main campus of Missouri State University (MSU). The property was obtained from the U.S. Department of Health, Education, and Welfare in 1968 for the specific purposes of providing "educational and applied research" programs in agriculture to the citizens of southwest Missouri. Today the center provides facilities for teaching, research, and hands-on agricultural experience for students and visitors.
Our firm completed two distinct phases of design and construction: Phase 1 occurring in 2006 and Phase 2 occurring in 2010.
The Phase 1 effort focused on the renovation and expansion of Pinegar Arena constructed by the University in 1989. After 17 years of use, the 35,220-square-foot equine arena was in need of restoration and an addition of support spaces to enhance the educational mission of MSU. The project included the complete renovation of the arena including the addition of 18 horse stalls, equine- and bovine-handling facilities, research laboratories, classrooms, and offices.
Phase 2 was the design and construction of the Christopher S. Bond Learning Center, a new standalone 30,000-square-foot facility for teaching and research. It includes a large 400-person conference center to house local and regional conferences. The facility includes classrooms and a large tiered lecture hall with specialized penning to allow animals to be brought into the space for teaching purposes. The large lecture hall is provided with video capture and distance learning capabilities. The laboratory spaces focus on animal physiology, water quality, soil chemistry, and horticultural sciences.
Stats and Results
| | |
| --- | --- |
| Location | Springfield, Missouri |
| Square Feet | 65,000 |
| Construction Cost | $2.6 million |