Missouri University of Science & Technology, Bertelsmeyer Hall
Kristen Ornduff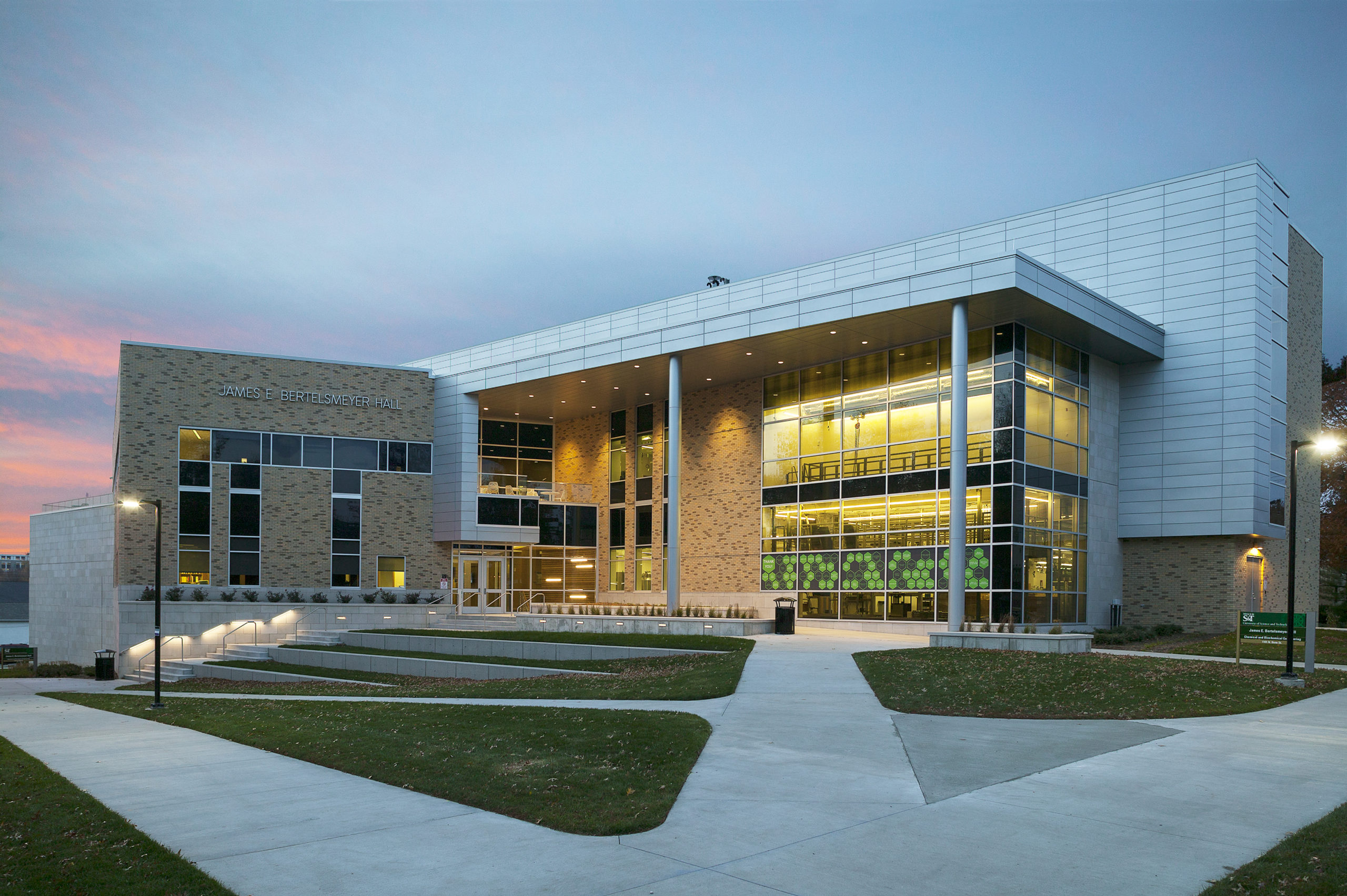 Missouri University of Science & Technology, Bertelsmeyer Hall
This new three-story facility houses Missouri University of Science & Technology's (MS&T) Department of Chemical and Biochemical Engineering. It features wet and dry research labs, classrooms, faculty offices, lecture halls, and highly specialized labs and high-bay spaces. Roughly 60% of its square footage is dedicated to research space—including nuclear reactor and biofuel research—and 40% to teaching spaces and offices.
The open, modular lab format is divided into three large sections per floor. Education spaces include a 150-seat auditorium with a graded floor and a flat-floor classroom with a capacity of 188 with retractable walls that can split the room as needed.
The classrooms and offices are segregated from the labs, allowing for a different structural system in each wing. The classroom/office wing is steel deck and cast floors while the north lab wing is constructed of cast-in-place concrete to accommodate the highly specialized research that takes place in this building.
Stats and Results
| | |
| --- | --- |
| Location | Rolla, Missouri |
| Square Feet | 68,500 |
| Construction Cost | $18.4 million |