Nebraska Wesleyan University, Duane W. Acklie Hall of Science
Kristen Ornduff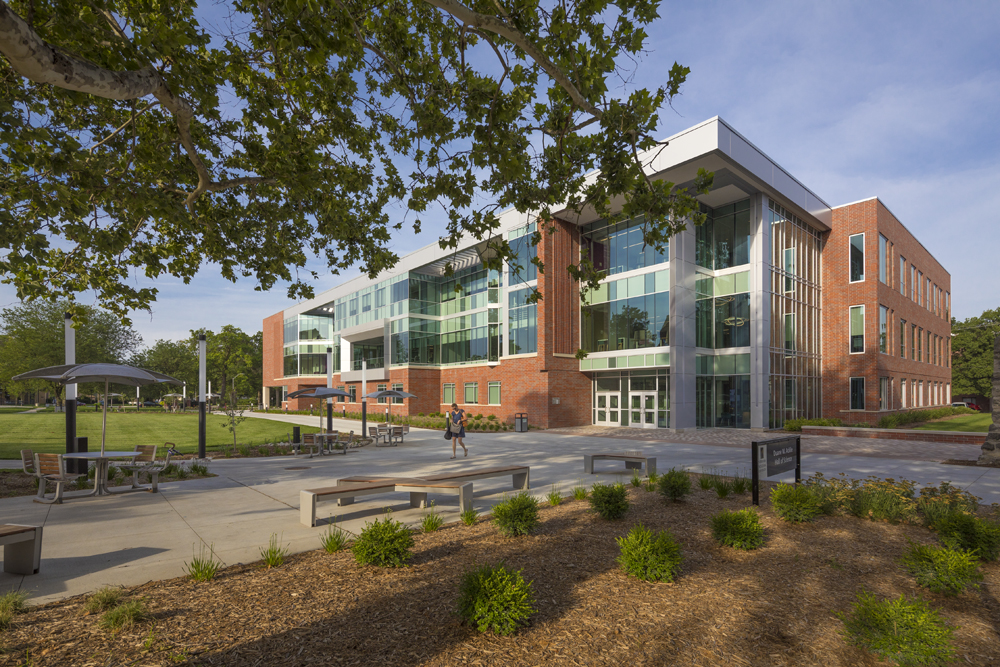 Nebraska Wesleyan University, Duane W. Acklie Hall of Science
Clark & Enersen recently designed the Duane W. Acklie Hall of Science, a new three-story facility on Nebraska Wesleyan University's (NWU) flagship campus in Lincoln. It is the new home for NWU's chemistry, biology, and psychology departments, with each occupying one floor of the building.
The building is designed to be a showcase of teaching and research space with an eye toward the future through the idea of "science on display." This concept is emphasized throughout the building by maximizing the use of glass, both on the interior and exterior of the building, providing views into the laboratories where possible, and keeping open visibility into student areas. The building itself also strategically emphasizes its scientific characteristics throughout by providing revealing components of its engineering systems.
Interior spaces consist of:
Teaching and research laboratory space.
Classrooms.
Student gathering and collaboration space.
Department and faculty offices.
Technology is an integral part of the facility, providing collaborative learning spaces that reflect the future of evolving pedagogy through the use of large display monitors that can be connected to wirelessly.
Acklie Hall is carefully placed within the historic context of the campus framework. Flanked by the NWU's ceremonial and iconic archways—used during graduation ceremonies—the building is directly situated across from Old Main built in 1887. With the help of a glass façade, 2nd-floor patio space, and brick patterning and textures, Acklie Hall mirrors and pays homage to its predecessor across Abel Commons, a central campus greenspace.
Stats and Results
| | |
| --- | --- |
| Location | Lincoln, Nebraska |
| Square Feet | 80,000 |
| Construction Cost | $24.4 million |